Theme: Perfect dramas to play in the Ed Sullivan Theater - because the theater is known for being chilly, it would put you in the mood to watch these dramas or listen to the revealer.
17A. O'Neill drama set in Harry Hope's saloon : THE ICEMAN COMETH
28A. With 30-Across, drama based on '70s presidential interviews : FROST. 30A. See 28-Across : NIXON
40A. Drama about Henry II and Eleanor of Aquitaine : THE LION IN WINTER
52A. With 54-Across, "Viva La Vida" rock group, and what 17-, 28-/30- and 40-Across each is? : COLD. 54A. See 52-Across : PLAY
Argyle here. Meet John Verel (not an anagram for our editor), teamed up with one of my favorites, Jeff Chen. They have giving us a unique Tuesday, a puzzle with mirror crossword symmetry, left/right. Two grid spanners and two 2-parters. I found some clues were a little ragged but doable. Change can be good and I liked the presentation. A lot of alliteration, also.
Across:
1. Pink drink, briefly : COSMO. (cosmopolitan cocktail) One I've never had. The color comes from cranberry juice.
6. Arson aftermath : ASH
9. Hutt crime lord of sci-fi : JABBA. Over-weight baddie from "Star Wars".
14. According to : AS PER
15. Grazing area : LEA
16. Light purple : LILAC. we are into spring when the lilacs bloom. Wish I could link the smell.
20. Tailor's target : TEAR (great alliteration)
21. Many a Beethoven sonata ender : RONDO. Honestly, doesn't Rondo sound like it should be an action figure?
22. Popeye's __' Pea : SWEE
23. Jabber on and on : YAK. Jabber/Jabba seems a little too close.
24. __ in November : 'N' AS
25. Likable prez : IKE. Dwight D. Eisenhower, our 34th President.
27. More than feasts (on) : OD's
32. Aspiring doc's course : PRE-MED
33. Walked alongside one's master : HEELED. Good clue.
35. On the Pacific : ASEA
36. Fertilizable cells : OVA
38. "Just __!": "Be right there!" : A SEC
45. "Friendly skies" co. : UAL. (United Air Lines)
46. Greatly feared : DREADED
47. Comstock Lode find : ORE. (silver ore)
48. Fred of "My Cousin Vinny" : GWYNNE. Gotta see it again.
50. Oozed : SEEPED
55. Pottery "pet" : CHIA. More alliteration.
58. Smooth transition : SEGUE
60. Pastoral poem : IDYL
64. Invisible vibes : AURA
65. More than most : EVERY
66. Wine tasting criterion : NOSE
67. Quilting parties : BEEs
68. Corrida cheer : ¡Olé!
69. Neuter, horsewise : GELD
Down:
1. Slyly spiteful : CATTY
2. Irish actor Milo : O'SHEA. He passed away earlier this month.
3. Say what you will : SPEAK FREELY
4. Golda of Israel : MEIR
5. "The Lord of the Rings" baddie : ORC
6. Answering the penultimate exam question, say : ALMOST DONE
7. Actor Connery : SEAN
8. How lovers walk : HAND-IN-HAND
9. "Jersey Girl" actress, to fans : J-LO. (Jennifer Lopez) Her character dies within the first 15 minutes of the film.
10. Goals : AIMS
11. Emulated Mt. St. Helens? : BLEW ONE'S TOP
12. With __ breath: expectantly : BATED
13. Pains' partner : ACHES
18. Answering machine button : ERASE
19. Journalist Roberts : COKIE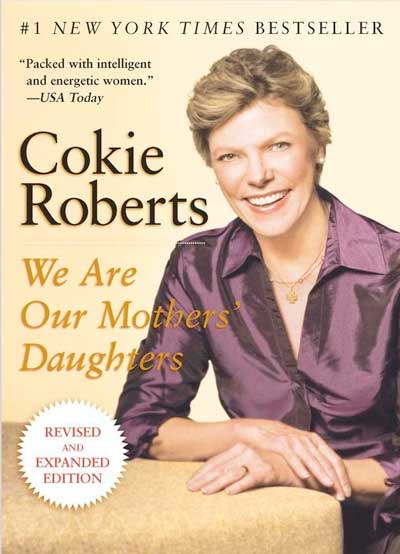 24. Name, in Nîmes : NOM. In southern France.
26. Program file suffix : EXE
29. Not counterfeit : REAL
31. "The Good Earth" mother : OLAN. The Good Earth is a novel by Pearl S. Buck.
32. "Nonsense!" : "PSHAW!"
34. Tractor manufacturer : DEERE. First name, John.
35. Give __: yank : A TUG
37. By way of : VIA
39. Believability on the street, slangily : CRED. (short for "credibility")
41. Driver's license fig. : ID NO. (identification number)
42. Threat words : OR ELSE
43. Actor Snipes : WESLEY. Maybe he could play Rondo.
44. Thought : IDEA
49. "March Madness" games, informally : NCAA's. (National Collegiate Athletic Association)
51. Sizing up : EYING
53. "Whip It" band : DEVO. Whip it good. "When a problem comes along, You must whip it; Before the cream sets out too long, You must whip it; When something's goin' wrong, You must whip it."
54. Like the driven snow : PURE. Like in Grandma's snow globe.
55. Red wine choice, for short : CAB. (cabernet sauvignon)
56. Tint : HUE
57. Wrath : IRE
59. Salon goop : GEL
61. Mommy deer : DOE
62. Initials on L'Homme fragrance : YSL. (Yves Saint Laurent)
63. Took the reins : LED
Argyle
Note from C.C.:
1) Puzzazz has started their Year of Puzzles. The first puzzle is a "very cool double spiral" made by Parker Lewis. Click
here
for details.
2) Here are two sweet photos of JD's grandsons. The pictures were taken the day before yesterday.
Left to Right: Cameron, Truman & Grady