Theme: MIXMASTER (60. Sunbeam brand ... and a literal hint to the circled letters:) - MASTER is anagrammed in each theme answer.
17A. Wind current that affects weather patterns:
JE
T STREAM
.
27A. Pet rodent's exercise gadget:

H

AMSTER

WHEEL

.
45A. Good survival skills:

STRE

ET SMAR

TS

.
Boomer here.
Yes the Mixmaster from Sunbeam! And we had a beaming sun here in Minnesota this week. I will never be able to understand how the mercury can hit triple digits a mere 6 weeks after we shoveled 18 inches of the white stuff out of our way.
Across:
1. __-as-you-are party: COME.
5. Wedge or pump: SHOE. Wedge, pump or golf. I'll be wearing mine tomorrow and possibly using a wedge.
9. Apple's Touch and Nano: IPODS.
14. Help with a robbery, say: ABET. Or -- visit a track and place a bet on Justify.
15. Phone in a purse: CELL.
16. "I kid you not": NO LIE.
19. Barton of the Red Cross: CLARA. There is a name from the past. A nurse in our Civil War, Ms. Barton not only was of the Red Cross, She created it.
20. Purpose: USE.
21. First rainbow color: RED. Mr. Skelton. aka Clem Kadiddlehopper
22. First Peace Corps director Sargent __: SHRIVER. Now we are in my era. Mr. Shriver was not a Sergeant, his middle name was Sargent. He was President Kennedy's brother-in-law, and I believe the President gave him the job of overseeing the newly created Peace Corps.
24. Lipton rival: NESTEA. N-E-S-T-L-E-S - Nestles makes the very best ... Chocolate.
26. Apple mobile platform: IOS. I know it doesn't matter in a crossword, but Apple displays this as iOS. I think it stands for i Overcharge Society.
34. Concerning: ABOUT. Fight between Muhammad Ali and George Frazier.
37. Held the deed to: OWNED.
38. Mai __: cocktail: TAI. Pronounced My Tie and used to Tie one on.
39. Guns, as an engine: REVS. In my neighborhood this is done in a 30 year old Chevy with little or no muffler.
40. Nest of chicks: BROOD.
41. Turkey meat preference: DARK.
42. Top worn with jeans: TEE. C'mon. Everyone knows this is a piece of wood to hold a golf ball before Dustin Johnson whacks it 320 yards.
43. Birth-related: NATAL. If you natal day happens to be February 29, how old are you. Gilbert and Sullivan claimed that if you were born 20 years ago you would be "A little boy of five" and that was a paradox.
44. Numbered supermarket section: AISLE.
48. Brit's bathroom: LOO. I wonder if the composer of "Skip to My Loo" had to go ?
49. Filmdom awards: OSCARS. I know this stands for the Academy Awards but the name actually came from some lady at the Academy who thought the statue looked like her Uncle Oscar. It reminds me of half of the "Odd Couple" Oscar Madison played by Jack Klugman. I think Walter Matthau played Oscar in the movie, Neil Simon was nominated for the Oscar for writing the "Odd Couple" but he did not win.
53. Longtime TV fitness guru Jack: LALANNE. What a guy, lived to a ripe old age of 96. Famous for the Power Juicer. You could toss a handful of carrots into the thing and drink them in 2 minutes.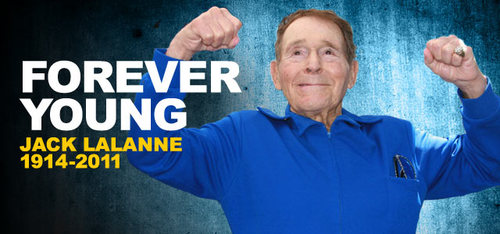 57. Job ad letters: EOE.
58. "The Matrix" hero: NEO.
59. Sumatran ape: ORANG.
63. Miata automaker: MAZDA. The fancy sports car has sneaked its way into the $25K range.
64. Jai __: ALAI. a fancy game like playing tennis against a wall.
65. Latin being: ESSE.
66. Sanctify: BLESS.
67. Clue or Risk: GAME. I think it was done by Cosmo Kramer and Neumann in Seinfeld's living room.
68. Peepers: EYES. Jeepers Creepers, where'd you get that clue?
Down:
1. Bayou cuisine: CAJUN.
2. More than plump: OBESE. - I was watching Lance Lynn pitch for the Twins on Saturday. If He and Miguel Sano are first in line at the aftergame buffet, I wonder if anyone else gets to eat.
3. Doles (out): METES.
4. UFO pilots, presumably: ETS.
5. Riot, in the funny way: SCREAM. Wasn't this a movie back in the 90s ?
6. Take to heart: HEED.
7. Rio greeting: OLA. I have a friend from Chile, and when he emails me its Hola. Can Brazilians not pronounce "H"s. ?
8. Shade trees: ELMS.
9. Narrow, exclusive group: IN CROWD. Not too exclusive. I believe there are 400 million Americans who think they are in it.
10. Refined manner: POLISH. or buff your golf shoes.
11. Norwegian royal name: OLAV. Ya Sure.
12. Desperate, as straits: DIRE.
13. Char on a grill: SEAR. Add an S and you have a retail chain that's losing money.
18. Halloween trick alternative: TREAT.
23. Put on the payroll: HIRED. Drank a root beer.
25. In this way: THUS.
28. Alphabetizes, say: SORTS.
29. Time for semiannual clock changes: Abbr.: TWO AM. Our computer and clock radio does it by itself. We don't get up at 2 am to finish the job. Next morning works.
30. __ Gay: WWII bomber: ENOLA. A B-29 named after the pilot's mom. I was born after WWII. However my parents and history teachers taught me enough. I cannot applaud what our government ordered on that day in 1945.
31. Vowels after zetas: ETAS.
32. British nobleman: EARL. Duke outranks Earl.
33. Facebook thumbs-up: LIKE.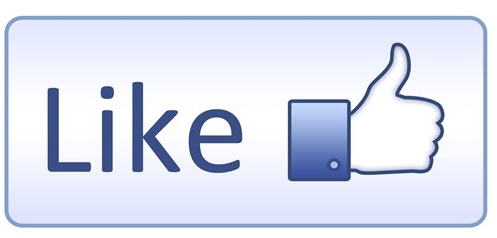 34. Part of MFA: ARTS.
35. Borscht basic: BEET. I like beets, but they can add to your blood sugar.
36. Partner of "done with": OVER. Reminds me of Peter Graves in "Airplane". The opening scene was filmed at MSP Airport.
40. Relay stick: BATON. Olympics are two short years away!
41. Brake rotor: DISC.
43. Nightlife sign's light source: NEON GAS.
44. On the briny: ATSEA.
46. African antelopes: ELANDS.
47. Dorm pal: ROOMIE.
50. Unable to sit still: ANTSY. Named after the New York Football team the GI ANTS.
51. Baseball Hall of Famer Pee Wee: REESE. And a great broadcaster "Holy Cow"! Who said this first? Pee Wee or Harry with the glasses. We had a Halsey here that copied them.
52. Tender spots: SORES.
53. Bausch's partner: LOMB.
54. Asia's vastly diminished __ Sea: ARAL. The Aral Sea is not really a sea but more like a lake. In fact our own Lake Superior is larger than lake Aral.
55. Lie idly (around): LAZE.
56. Periodical with a URL: E-MAG. I never saw an E-MAG and I never hope to read one. But I can tell you anyhow, I'd rather see than be one.
57. Reason to study: EXAM.
61. Dockworkers' org.: ILA.
62. Match, as a bet: SEE. That would be in poker, instead of a raise.
Boomer