Title: Want a fun night? You can bet on Texas hold'em.

DAB is back for his first Friday of the New Year on the first one in February. White Rabbit White Rabbit. Today we are presented with the addition of the word/trigram "ALL" to some common phrases. Once again symmetry and 1/4 with ALL added to the first part and 2/3 added to the second. Two are grid-spanners. We are also given a Friday gift of a reveal. With a passel of 3 and 4 letter fill, you had to expect some very challenging cluing which for me started with 1 Across. The entire North took me much more time and I needed some perps and some educated guesses to get going. The fill was not obscure, but the cluing was difficult to parse. He worked AGENDAS, DELIGHT, RANCHES, RIPENED, MELANGES, and TIDE POOL into the puzzle to give some sparkle. Lots of excuses to link music so enjoy.

17A. Up-tempo music lover's aversion?:

B

ALL

AD INFLUENCE

(15). If you just read the black letters you see

BAD INFLUENCE

is the base phrase, with

ALL

added to create an amusing picture of someone changing the station on the radio when a ballad comes on. Cool.




30A. Large garlic relative?:

BIG SH

ALL

OT

(10). The shallot is a type of onion with its close relatives - garlic, leek, chive, and Chinese onion. Nero Wolfe was a fictional

BIG SHOT

who used shallots with his chef Fritz Brenner.

48A. Classical dance minus the lifting, throwing, and such?:

SAFE B

ALL

ET

(10). This is pretty funny picturing old people doing ballet. It's a

SAFE BET

not many would watch. I wonder if the connection to the "ALL IN" bet got this puzzle started?

62A. Genetic determinants of Southern linguistic variations?:

Y'

ALL

CHROMOSOMES

(15). This is also very cute - morphing

Y

CHROMOSOMES

into a Southern accent.

and the reveal:

73A. Totally committed, and a hint to four puzzle answers:

ALL

IN

(5).




On to the rest

Across:

1. They may be scraped off in bars:

FOAMS

. The one below promotes Guinness. I had to work my way back to get this.
6. Hamlet's "A little more than kin, and less than kind," e.g.:
ASIDE
. It is Friday so we must have Shakespeare. Today, it is not so much a quotation as it is a convention which Will used extensively where the characters speak directly to the audience.
11. Cut short:
BOB
. You have to first understand he is referencing
HAIRSTYLES
.
14. Atlas box:
INSET
. This also was not difficult except it hid from me for too long, as atlases all have those insets showing cities etc. I was looking for some device called an "atlas box."
15. Got a lode of:
MINED
. Notice the spelling - it is not "load" but "lode."
16. Half a pair:
ONE
. Reminiscent of Monday's
Half and half: ONE
20. Tune:
AIR
. I had forgotten this meaning. Thank you blog mates for all your help. I guess it comes from an anglicization of ARIA.
21. Pond fish:
KOI
. Koi (鯉, English: /ˈkɔɪ/, Japanese: [koꜜi]) or more specifically Nishikigoi (錦鯉, [ɲiɕi̥kiꜜɡoi], literally "brocaded carp"), are colored varieties of common carp (Cyprinus carpio) that are kept for decorative purposes in outdoor koi ponds or water gardens
22. Sticks in:
ADDS
. Your two cents?
23. Meeting organizers:
AGENDAS
. Not the people but the program.
27. Belg. neighbor:
GER
.
29. Oil-yielding Asian tree:
TUNG
. Tung oil, also known as China Wood Oil, Lumbang oil, Noix d'abrasin (fr.) or simply wood oil, is made from the seed kernels of the Tung tree (Aleurites fordii and Aleurites montana, family Euphorbiaceae). (woodwork details). FRIDAY HARD.
36. Striped animal:
TIGER
.
38. South side?:
GRITS
. A very cute Friday misdirection. I recall my first breakfast in Gainesville.
39. Time to mark:
ERA
.
40. Employed:
IN USE
.
41. Negative prefix:
NON
. Essential?
42. Amazon business:
E-TAIL
.
44. Disney Store collectible:
CEL
. It is back with no clue controversy.
45. Weakling's lack:
BRAWN
.
47. Performed well enough:
DID OK
. An odd string of letters at first glance.
51. Sign of elimination:
DELE
.
52. Wise __:
MEN
.
53. Matured:
RIPENED
.
55. Siamese, nowadays:
THAI
. A CSO to my sweet bride. I also have had only one cat and it was a Siamese.
58. One seen on most 46-Down:
COW
. 46A. 58-Across homes:
RANCHES
. Not on the farms.
61. Bar valve:
TAP
.
68. Vietnamese soup:
PHO
. Phở or pho (UK: /fɜː/, US: /fʌ, foʊ/, Canada: /fɒ/; Vietnamese: [fəː˧˩˧] (listen)) is a Vietnamese soup consisting of broth, rice noodles called bánh phở, a few herbs, and meat, primarily made with either beef (phở bò) or chicken (phở gà). Chicken is GAI in Thai.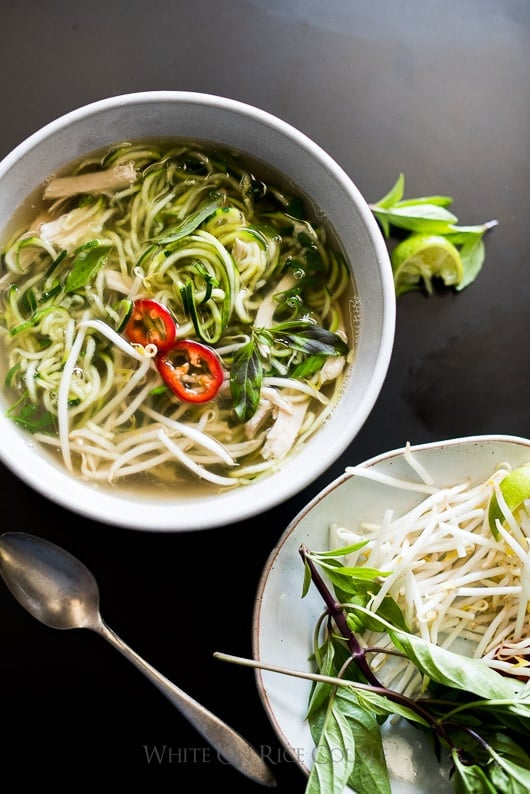 69. Irritant:
PEEVE
. Often kept as a pet.
70. Drudges:
TOILS
.
71. Polish off:
EAT
.
72. Good thing to have:
ASSET
.
Down:
1. It's petty but misleading:
FIB
.
2. Brahms' "Variations __ Theme of Paganini":
ON A
. Variations on a Theme of Paganini, Op. 35, is a work for piano composed in 1863 by Johannes Brahms, based on the Caprice No. 24 in A minor by Niccolò Paganini. wiki.
3. Comm. system with hand motions:
ASL
.
A
merican
S
ign
L
anguage.
4. Mixtures:
MELANGES
. I know that definition, but I also know that Melange, often referred to as simply "the spice", is the name of the fictional drug central to the Dune series of science fiction novels by Frank Herbert, and derivative works. In the series, the most essential and valuable commodity in the universe is melange, a drug that gives the user a longer life span, greater vitality, and heightened awareness;
5. Serious:
STAID
.
6. "Moi?":
AMI
. Again, while they are both French words (Me and Male Friend) I cannot say I understand.
7. Set, as the sun:
SINK
. A personal CSO to our Gulf of Mexico Cornerites.
8. Collection of spies?:
INFO
. They collect it.
9. Make happy:
DELIGHT
.
10. Email suffix:
EDU
.
11. Investor's alternative:
BOND
. Stocks or...
12. Like most '80s-'90s commercial music:
ON CD
.
13. Winged collectors:
BEES
. They collect pollen.
18. Uninteresting:
DRAB
.
19. Countess' spouse, perhaps:
EARL
. The wife of a substantive peer is legally entitled to the privileges of peerage: she is said to have a "life estate" in her husband's dignity. Thus a Duke's wife is titled a "Duchess", a marquess's wife a "marchioness", an earl's wife a "countess", a Viscount's wife a "Viscountess" and a Baron's wife a "Baroness." England does not have Counts.
23. Storage areas:
ATTICS
.
24. Old U.K. coin worth 21 shillings:
GUINEA
. Learn about British
CURRENCY
.
25. Swallow up:
ENGULF
.
26. Lighthouse output:
SIGNAL
. We have some nice ones in Florida including one we toured.
LINK
.
28. Facilitated:
EASED
.
31. Unhappy utterance:
GROWL
.
32. Everyone, to some believers:
SINNER
.
33. Oppressively heavy:
LEADEN
.
34. Colorful songbird:
ORIOLE
. I always looked forward to seeing these beauties return in the spring.
35. Rapped:
TALKED
.
37. Hasidic teacher:
REBBE
. This is a Yiddish word derived from the Hebrew word rabbi, which means "master, teacher, or mentor". Like the title "rabbi" it refers to teachers of Torah or leaders of Jewry.
43. Quahog's quarters:
TIDEPOOL
. A quahog is a clam but a clam isn't necessarily a quahog. Steamers are clams but they aren't always steamed, in fact, fried clam strips can be made from steamers. Cherrystones are bigger than little necks but smaller than quahogs and they are all clams.
49. Oscar winner Jannings:
EMIL
. He won the first Oscar in 1929.
LINK
.
50. Puente of mambo fame:
TITO
. This
PERFORMER
.
54. Noodles:
PASTA
.
55. Class:
TYPE
.
56. "Yeah, that's funny":
HA HA
.
57. Tons:
A LOT
.
59. Tram loads:
ORES
. That is how they transport the ores from the mine.
60. Masterminded, as a complex plan:
WOVE
. "What a tangled web we weave, when first we practice to deceive." Sir Walter Scott.
63. Many an IRS employee:
CPA
.
64. Made the acquaintance of:
MET
.
65. Thickness measure:
MIL
. This is one-thousandth of an inch.
66. __ Gold, Alan Cumming's "The Good Wife" role:
ELI
.
67. U.S. ID:
SSN
.
S
ocial
S
ecurity
N
umber.
February 1, 1945, was the day my parents married - here they are on their 25th anniversary. Love them.
February is here and we have 5 Fridays done and David has joined the ranks of the 2019 entertainers. There was some serious difficulty in the solve, but it all came out in the end. Thank you, DAB and all who read.