Theme: "It's a Plus" - Six Greek letters (ETA, CHI, PHI, TAU, PSI & RHO) form six plus signs (crosses) in this puzzle. - I'll just list the long theme entries as they all span across various words. But as you can see from the Answer Grid, more theme entries are involved. This grid is very demanding.
22A. Wall Street threat:

HOSTIL

E TA

KEOVER

.
47A. "Way to go!":

HI

P HI

P HOORAY

.
86A. Puts an early stop to:

NI

PS I

N THE BUD

.
115A. Buttery Boston bread:

PARKE

R HO

USE ROLL

.
14D. Preemptive action, proverbially:

A STIT

CH I

N TIME

.
53D. Popular charity event:

SILEN

T AU

CTION

.
Reveal:
65. With 67-Across, what appears in each set of circles: GREEK.
67. See 65-Across: CROSS.
Such a creative theme. As I said earlier, this grid is very challenging to fill due to the three Across & three Down theme material. Pam have little maneuver room.
Across:
1. Roadie's burden: AMP.
4. It isn't meant to be taken seriously: FARCE.
9. Fateful day for Caesar: IDES.
13. Control: TAME.
17. Like Richard of Almanack fame: POOR.
19. Schools of thought: IDEOLOGIES. 26. Amber and silver: ALERTS. Both parts of the ETA crossing.
21. "Carmen on Ice" Emmy sharer Brian: ORSER.
24. With 98-Down, Broadway's first Evita: PATTI. 98. See 24-Across: LUPONE.
25. Sharply focused: INTENT.
27. Emmy winner for 1997's "George Wallace": SINISE. Unaware of the film. He'll always be Lieutenant Dan to me.
28. Brutus' 551: DLI.
29. What gym members try to get in: SHAPE.
31. Medical screening tool: TB TEST.
33. Occupy, as a bar: SIT AT.
35. Overseas seas: MERS.
37. Source of sticker shock?: THORN. Stick-er.
39. Some window units: ACS. And 73. Freeze over: ICE UP.
41. Sandal feature: T STRAP. A few other letter openers: 45. Program blocker: V CHIP. 50. Rock memoir: I TINA. 108. F equivalent: E SHARP.
43. Google __: CHROME.
51. "Oh, and another thing," on a ltr.: PPS.
54. Market section: DAIRY.
55. Idaho exports: RUSSETS. Boomer makes terrific potato salad. The key is the Spin Blend, which is only available at Walmart in our area.
57. Its "C" once stood for "cash": NCR.
58. Crop up: ARISE.
60. Match play?: ARSON. Nice clue.
62. Spoke from memory: RECITED.
64. Corn Belt sight: SILO.
70. Spanish painter who influenced Pollock: MIRO.
71. Ballet need: TOE SHOE.
75. Red Sea nation: YEMEN.
76. South end?:
ERN
. South
ern
.
77. Dangerfield's "There goes the neighborhood," e.g.: EPITAPH.
80. Refuse: SAY NO.
83. RNs' workplaces: ERS.
84. Soda purchase: LITER.
89. Rusty with a bat: STAUB. Wiki says "He was the only major league player to have 500 hits with four different team."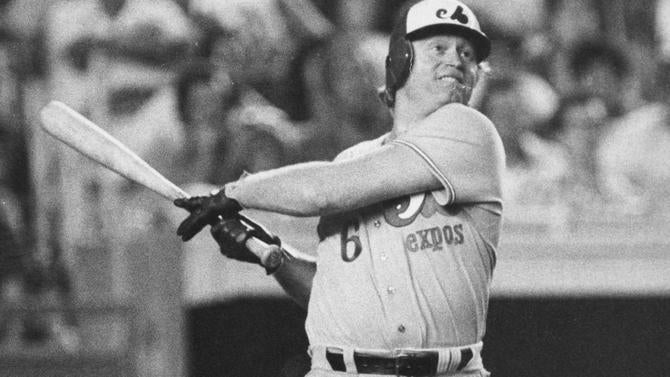 90. Retro photos: SEPIAS.
91. Mercedes subcompact: A CLASS.
94. "No prob": YUP.
95. Word in a White House title: FIRST. Oh, OK. First Lady.
96. Leatherwork tools: AWLS.
99. Exams for future 88-Downs: LSATS. And 88. See 99-Across: DAS.
101. Winter driving aids: CHAINS. Followed by 103. They're driven: AUTOS.
105. Collar wearer, often: PET.
106. Celebrate an anniversary, say: EAT OUT. Boomer and I will be celebrating our 20-year anniversary next May.
112. Take-home: NET PAY.
114. Drum major's move: TWIRL.
118. Sci-fi figure: DROID.
119. "Agnes Grey" novelist: ANNE BRONTE. Involved in the RHO crossing.
120. Galleria filler: ARTE.
121. Match: SYNC.
122. De-grayed?: DYED. I like this clue also.
123. Hard rain?: SLEET.
124. Astonished cries: OHS.
Down:
1. Ladybug snacks: APHIDS.
2. Like a romantic evening: MOONLIT. Last Thursday was the Chinese Mid-Autumn Festival. People all ate mooncakes. Chinese myth says that there's lady lives in the moon. Her picture is often on the mooncake tin, which often contains four mooncakes.
3. Sticky-edged squares: POST-ITS.
4. Gunk and grime: FILTH.
5. Gator follower?:
ADE
.Gator
ade.
6. Wrap again, as an ankle: RE-TAPE.
7. Fossil fuel freighter: COALER.
8. Paul's "The Prize" co-star: ELKE. Sommer.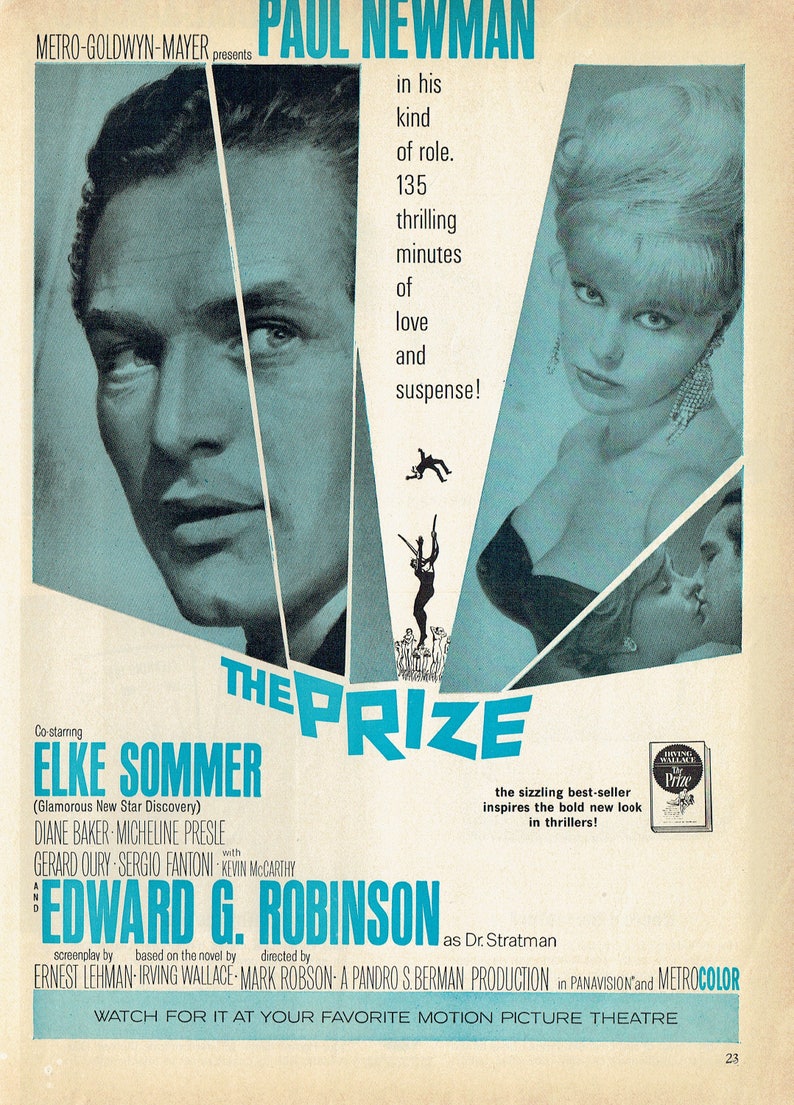 9. "__ that": "On me": I GOT.
10. League parts: Abbr.: DIVS.
11. Shoe box spec: EEE.
12. Armenia, once: Abbr.: SSR.
13. Do, as business: TRANSACT.
15. Team with a skyline in its logo: METS.
16. Buffalo's county: ERIE.
18. GPS suggestion: RTE.
20. Anthem contraction: OER.
21. TV kid in Miss Crump's class: OPIE.
23. Good way to take things: IN STRIDE.
27. RR map dot: STN.
30. Theater opening?: AMPHI. Amphitheater. Hahtoolah is in Sicily right now. She just sent me this Greek theater pic. Hello, ODEON!
31. Maier with a swimwear label: TOMAS. No idea. Wiki says that "From 2001 to 2018, he served as Creative Director at Italian luxury lifestyle brand Bottega Veneta".
32. Maker of CarbSmart ice cream bars: BREYERS.
34. Part of NCAA: Abbr.: ATH. And 36. Part of the NCAA: Abbr.: SCH.
37. Whip: TROUNCE.
38. __ d'oeuvres: HORS.
40. More genuine: SINCERER.
42. Org. for shrinks: APA.
44. Prefix with scope: HORO.
45. Tom Cullen's title on "Downton Abbey": Abbr.: VISC. OK, Viscount.
46. Excuses: PARDONS.
48. Wrath, in a hymn: IRAE.
49. Ceremonial pile: PYRE.
51. Muted colors: PASTELS.
52. Job that takes precedence: PRIORITY.
56. Parisian possessive: TES. Your.
59. "Mamma Mia!" song:
SOS
.
Here
is the song most Chinese are familiar with. I was unaware that it was a copy of their "Gimme Gimme Gimme" until a few months ago. That singer was so popular when I was young.
61. Decides not to go: SKIPS IT.
63. "__ Mine": George Harrison book: I ME.
65. Red letters?: GOP. We're a solid blue state.
66. Checks: REINS IN.
68. Sign of neglect: RUST.
69. Deep-water beauty: OPAH.
72. Kitchen additive: HERB.
74. Novelty "pet": CHIA.
75. "Just wait ... ": YOU'LL SEE. Great fill.
78. Levels: TIERS.
79. iPhone downloads: APPS.
81. Bakers get a rise out of it: YEAST.
82. "Manifest" airer: NBC.
85. Over the moon: EUPHORIC.
87. CIA relative: NSA.
92. Largest city on the island of Hokkaido: SAPPORO. Known for their ramen.
93. Cat burglar's asset: STEALTH.
95. Tailor's concern: FIT.
97. Pop artist from Pittsburgh: WARHOL.
100. Individual manners: STYLES.
102. "__ Lang Syne": AULD.
104. When it all started: ONSET.
106. LAX postings: ETDS. 109. LAX posting: SKED. Schedule. Also 111. LAX postings: ARRS.
107. Off the mark: AWRY.
108. Shore bird: ERNE.
110. Right-to-left lang.: HEB. Hebrew. Traditional Chinese is read from right to left also.
113. __-la-la: TRA.
115. Increase fraudulently: PAD.
116. "__ luck?": ANY.
117. Sporty ride, for short: UTE.
Here are a few more pictures from Hahtoolah. The place is Taormina, Sicily. What's that tree behind her? I see some fruit.
C.C.