Theme: "Work Place" - Each familiar phrase is reinterpreted as if it's a workplace fitting the products or professions in the clue.

22A. Facility for processing vacation requests?: LEAVE OFFICE.

24A. Facility where the higher-ups do business?: STATUS BAR.
44A. Facility for researching cocoa-based goodies?: CHOCOLATE LAB.
69A. Facility for baking custard-filled pastries?: NAPOLEON COMPLEX.
97A. Facility for purchasing the latest fad items?: WHAT'S IN STORE.
121A. Facility for a matchmaker?: SETUP SHOP.

124A. Facility for cloning research?: DOUBLE SPACE.
3D. Facility for recycling old batteries?: DEAD CENTER.
79D. Facility for manufacturing homes?: HOUSEPLANT.
This is a extension of the Robert W. Harris puzzle we had years ago. I think it works the best when all the entries are nouns phrases.

Quite theme heavy. Total 9 entries. Four of themers intersect. I always love it when that happens.
Across:

1. She plays Niobe in "The Matrix" sequels: JADA. Jada Pinkett Smith.


5. '70s Connecticut governor Ella: GRASSO. Was she nationally known?

11. Requiring utensils, as some sandwiches: OPEN FACE.

19. Pitcher Hershiser: OREL.

20. Searched roughly: RIFLED.

21. Apparent displacement due to observer movement: PARALLAX. We had this before.

26. Puts on cargo: LADES.

27. "It's a __!": FACT.

28. ORD postings: ETAS.

29. Expert: ACE.

30. English race place: ASCOT.

31. Hides: LIES LOW.

35. Reagan secretary of state: SHULTZ. George Shultz is still alive.

37. Click beetles: ELATERS. New to me. Sure does not look like elated.

39. Wyoming natives: ARAPAHOS. Google shows that "Today, the Cheyenne and Arapaho are federally recognized as one tribe and known as the Cheyenne and Arapaho Tribes".

42. Peak: ZENITH.

48. Muesli morsel: OAT.

49. City NNW of San Francisco: EUREKA.

53. __-Ball: arcade game: SKEE.

54. Place for a hero: DELI. Xi'an style sandwich.

55. Pizzeria fixture: OVEN. And 8D Pizzeria offerings: SLICES. And 57A. "Yum!": DELISH.

59. Last of a series: OMEGA.

62. Help: AID.

63. Red Cross supply: SERUM.

65. Deck alternatives: PATIOS.

67. Advisories: ALERTS. We're under a Wind Chill Advisory right now. High today - 2.

74. Minds: SEES TO.

77. Composer Prokofiev: SERGEI. He composed "Peter and the Wolf". Read more here.

78. Master, in Hindi: SAHIB. Does this term apply to woman also, Vidwan?
82. Zero deg. at the equator, say: LAT. OK, latitude.

83. Impact sound: SPLAT. 38D. Sound of an impact: THUD.

87. Put (away): SALTED.

89. California lake near the Nevada border: MONO. Also new to me.

90. Unpopular spots: ACNE.

92. Donor drive target: ALUM.

94. Eye: PEER AT.

96. Tabloid topic: UFO.

101. Fingers: RATS ON.

103. Indian cooking style: TANDOORI. I wonder if TTP has fiddled with tandoori chicken.

104. Michelin product: CAR TIRE.

107. Some are vital: ORGANS.

110. Shapes again: RE-MOLDS.

112. Slangy denials: NOPEs.

115. Super Bowl LIV halftime performer: J LO. Here with Shakira.

116. Ph.D. hurdle: DISS. Dissertation.

119. Kind of 1940s suit: ZOOT.

120. Gown fabric: TULLE.

126. Disinfect: SANITIZE.

127. Start a paragraph, maybe: INDENT.

128. Writer Bagnold: ENID.

129. Many kilt wearers: SCOTSMEN.

130. Pickles: MESSES.

131. Yardsticks: Abbr.: STDS.

Down:

1. La __, San Diego neighborhood that's home to Scripps Research: JOLLA.
2. Neighborhoods: AREAS.

4. Lung air sacs: ALVEOLI. Not an easy word.

5. Miracle-__: GRO.

6. Thumb (through): RIFFLE.

7. Fling: AFFAIR.

9. Shakers and others: SECTS. The religious Shakers.

10. Keats' "To Autumn," e.g.: ODE.

11. Black __: OPS.

12. Toast topping: PATE.

13. Part of Q.E.D.: ERAT.

14. Foe of Rocky and Bullwinkle: NATASHA.

15. Frequent subject in recent headlines: FLU SHOT. Still no extra dose for Boomer's arm. VA clinic just completed the 85+ group. Soon, hopefully.

16. Green and Yankovic: ALS.

17. Conspiring group: CABAL.

18. Strict: EXACT.

23. It's often divided: ESTATE.

25. __-de-chaussée: ground floor: REZ.

32. "Well, __-di-dah!": LAH.

33. Suit in a Spanish deck of cards: OROS: "A Spanish deck of cards has always been divided in 4 suits, called: Oros ("golds" or gold coins), Copas (cups), Espadas (swords), and Bastos (clubs). These symbols supposedly represented the 4 social classes divided by the feudal society: royalty, clergy, military, and common people." Source here.

34. Off-the-wall: WACKO.

36. Worn: USED.

40. Work with feet: POEM. Good old clue.

41. Toward the sheltered side: ALEE.

42. Attractions in San Diego and the Bronx: ZOOS.

43. Icicle's locale: EAVE.

44. Privia Pro Stage pianos, e.g.: CASIOS.

45. Cordelia's father: LEAR.

46. Touched down: ALIT.

47. Bridge actions: BIDS.

50. Seized vehicle: REPO.

51. Its planes have missile defense systems: EL AL.

52. Toy with a tail: KITE.

56. Women with habits: NUNS. We've been in contact with the sweet nuns at Benedictine Sisters at Clyde, Missouri all these years. Boomer's aunt, Sister Caroline, was buried there.

58. Sharpens: HONES.

60. Liquid meas.: GAL.

61. They may be bitter: ALES.

64. Gym equipment: MATS.

66. Tough spot: SCRAPE.

68. Physical, say: EXAM.

70. Weasel report?: POP. "Pop! Goes the Weasel".

71. Stare at in a creepy way: OGLE. You won't find this word in USA Today puzzle.

72. Distribute, with "out": METE.

73. Waterfront sight: PIER.

74. Leaves on a dog: SLAW. Never saw Boomer put coleslaw on his hot dogs.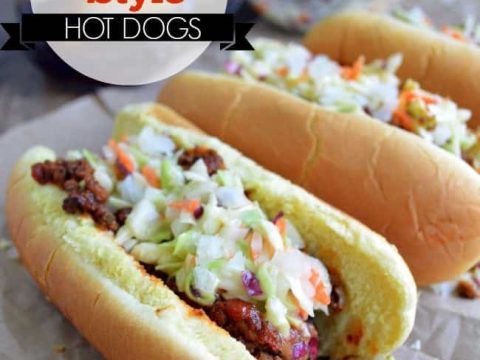 75. A head: EACH.

76. Peak seen from Messina: ETNA.
80. Skinny: INFO.

81. Godsend: BOON.

84. Arrive, in a way: LAND.

85. Plus: ALSO.

86. Pre-test helper: TUTOR. Hi there, Bill G!

88. Flier with a flight: DART.

91. Jazz diva Jones: ETTA.

93. Seconds, say: MORE.

95. Contaminates: TAINTS.

98. Excavation site: SAND PIT.

99. Isn't at all wishy-washy: INSISTS.

100. Glass lip: RIM.

102. Thespian companies: TROUPES.

104. "Feather canyons everywhere," to Joni Mitchell: CLOUDS.

105. Building blocks: ADOBES.

106. Givens in the "Wheel of Fortune" bonus round: R S T L NE. And 108. Like non-oyster months, traditionally: R LESS.

107. Drinks in the a.m.: OJS.

109. Did okay in class: GOT A C. Quite a few letter plays here.

111. __ layer: OZONE.

113. Heston title role: EL CID.

114. Sprouts-to-be: SEEDS.

117. Mason's wedge: SHIM.

118. "The Usual Suspects" crime lord Keyser __: SOZE. OK, I googled, played by Kevin Spacey. I won't link then.

122. 108-card game: UNO.

123. Montblanc product: PEN.

124. Hard to see in: DIM.

125. Sci-fi beings: ETS.

C.C.