Theme: Where AM I? - I didn't notice the constructors til now.
57A. Coffee break time ... and a hint to an abbreviation aptly placed in each answer to a starred clue: MIDMORNING
17A. *Niña and Pinta's sister ship:

SANT

A M

ARIA
28A. *Leader of the pack:

ALPH

A M

ALE
44A. *Yale, for five U.S. presidents:

ALM

A M

ATER
11D. *Renamed lemon-lime soft drink:

SIERR

A M

IST

. (Mist Twst now)(sic)
27D. *Spot for bargain hunters:

FLE

A M

ARKET
Argyle here? this AM. I should have known so much themage on a Monday would have come from our dynamic duo.
Across:
5. Tippy watercraft: CANOE
10. "Make it snappy," in memos: ASAP. (as soon as possible)
14. Length-times-width calculation: AREA
15. Take place: OCCUR
16. Pleasant: NICE
19. Camper's quarters: TENT
20. Like some rye bread: SEEDED
21. Number of little pigs, in a fable: THREE
22. Decorative theme: MOTIF
24. Crystal ball reader: SEER
25. Up to now: SO FAR
32. Surfing at one's desk, say: ONLINE
34. Places for studs: EARs
35. Fellow: MAN
36. Rod's fishing partner: REEL
37. "__ you go again!": THERE. A Reaganism.
39. Like Solomon: WISE
40. Aunt, in Argentina: TIA. My favorite aunt.
41. Fashionably smart: CHIC
42. Crusty roll: KAISER
47. "SNL" host's monologue, e.g.: INTRO
48. Door-to-door cosmetics seller: AVON
49. Cavalry sword, in Sussex: SABRE. British spelling.
51. Kitchen cover-up?: APRON. Cute alliteration.
53. Granola alternative: MUESLI
56. Luau torch type: TIKI
61. Opinion column, for short: OP-ED
62. Unfamiliar (to): ALIEN
63. Director Preminger: OTTO
64. Baseball's "Amazins": METS. World Series titles 1969 & 1986. Maybe this year?
65. Bamboo lover: PANDA
66. Karate award: BELT
Down:
1. "__ it been that long?": HAS
2. Tax-sheltered plans: Abbr.: IRAs. (individual retirement account)
3. Heredity unit: GENE
4. Venomous letters: HATE MAIL
5. Cleaner sold in green canisters: COMET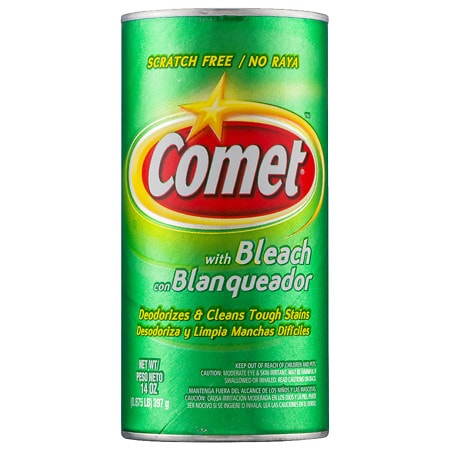 6. National park in Maine: ACADIA. On the coast of Maine.
7. ATM maker: NCR. (National Cash Register known as NCR Corporation now)
8. Avignon assent: "OUI". In the south of France.
9. Division of history: ERA
10. "O Canada," e.g.: ANTHEM. A big CSO, eh!
12. Clearasil target: ACNE
13. Rose of baseball: PETE
18. Festoon: ADORN
21. Lipton products: TEAs
23. Takes for a sucker: FLEECES
24. Princess Fiona's beloved ogre: SHREK
25. Somewhat, informally: SORTA
26. NBC newsman Roger: O'NEIL
29. Golfer's goal: PAR. What a finish at The Masters.
30. Surgical beam: LASER
31. January, in Mexico: ENERO
33. Hawke of "Boyhood":
ETHAN
. Keeping busy.
IMDb
38. Triple or homer: HIT, or third baseball clue.
39. One who scoffs at boxed Merlot, say: WINE SNOB
41. "Hurry up, will ya?": "C'MON!"
43. TV network, e.g.: AIRER
45. Sidesteps: AVOIDS
46. Smashed into: RAMMED. An inconsequential AM.
50. "__ sera": Italian "Good evening": BUONA. The Bella Sera wine threw me off at first.
51. Proton's place: ATOM
52. Plumbing unit: PIPE
54. Calorie-friendly: LITE. Ad-speak.
55. Not domestic, flight-wise: Abbr.: INTL. (international)
57. Travel guide: MAP
58. Dockworker's gp.: ILA. (International Longshoremen's Association)
59. Clamorous noise: DIN
60. Understood: GOT
Argyle