Theme: Take a load off - Sit anywhere you can find an empty space.
17. *Sub in the dugout:

BENCH

WARMER
25. *TV addict with a remote:

COUCH

POTATO
37. *Largest of the Quad Cities:

DAVENPORT

, IOWA
54. *Car section under the passenger compartment:

ROCKER

PANEL
62. Wedding reception headache ... and what the starts of the answers to starred clues constitute?:

SEAT

ING PLAN
Argyle here in an office chair. This seems to be Brock's signature grid; various words that fit the reveal. No particular progression this time that I can note like HIGH CHAIR to ROCKER but almost a pangram. So come on and sit awhile.
Across:
1. Child in a kitchen: JULIA. Don't try this at home. Special meal.
6. "S" on a tee: SMALL
11. Auditing pro: CPA. (Certified Public Accountant)
14. African antelope: ELAND
15. Gymnast Comaneci:
NADIA
. First Perfect 10 | Montreal 1976 Olympics
Clip
.(3:11)
16. Eyebrow shape: ARC
19. Bumped into: MET
20. Look lifeless, as flowers: DROOP
21. Many a multiple-choice test answer: GUESS
23. Org. created the same year as the first Earth Day: EPA. (Environmental Protection Agency)1970
29. One of six in this clue: WORD
31. Parody: SPOOF
32. Alma mater of many Oxford students: ETON
33. Foe: ENEMY
35. Decorative old-style collar: RUFF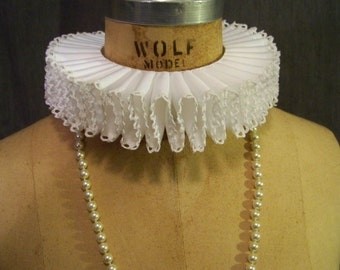 43. Lime cover: PEEL
44. India's first prime minister: NEHRU
46. Candy sold in pairs: TWIX. Inventive commercials.
50. Productive city for van Gogh: ARLES
53. Speaker's podium: DAIS
57. Indent key: TAB
58. Annoyed: IRKED
59. Annoy playfully: TEASE
61. Winter roof-rack item: SKI
68. Color distinction: HUE
69. "Snowy" bird: EGRET
70. West, to Juan: OESTE. Portuguese and Spanish.
71. IRS deadline mo.: APRil
72. High, as ambitions: LOFTY
73. Sugary: SWEET
Down:
1. Bush of Florida: JEB
2. Suffix with mod- or gran-: ULE
3. Alaska's is the largest of the 50 states: LAND AREA. 663,268 square miles.
4. Price hike: Abbr.: INCRease
5. For a special purpose: AD HOC
6. Buy eagerly, as goods on sale: SNAP UP
7. Tarnish: MAR
8. Nav. leader: ADMiral
9. Falsehood: LIE
10. Slow tempo: LARGO. Today's earwig.
11. Charged aggressively: CAME AT
12. Fast tempo: PRESTO. Any earwig for PRESTO?
13. Responds to, as a tip: ACTS ON
18. Amorously pursues: WOOs
22. Salt Lake City collegian: UTE
23. She sheep: EWE
24. Atlantic Ocean, to Brits: POND
26. Top-selling Toyota: COROLLA
27. Time of day: HOUR
28. Sputtering sound: [PFFT!]
30. Driver's lic. issuer: DMV. (Department of Motor Vehicles)
34. Slangy "Sure": "YEP" or yup.
36. Sight that elicits "Shark!": FIN. earwig already, ba-dum.
38. Close by: NEAR
39. Robber, to a cop: PERP. Not to us. We like perpendicular, not perpetrator.
40. 20-volume ref.: OED. (Oxford English Dictionary)
41. "Is there more?": "WHAT ELSE?". "There is ... but you must act in the next ten minutes!"
42. Opera offering: ARIA
45. Port on a PC: USB. (Universal Serial Bus)
46. Country singer Yearwood: TRISHA. She is married to Garth Brooks.
47. Generate via exercise, as a sweat: WORK UP
48. More distasteful: ICKIER
49. Classic Jaguar: XKE
51. Thing: ENTITY
52. Viewed: SEEN
55. Ford failure: EDSEL
56. Nigerian city that's Africa's most populous:
LAGOS
. Wiki
link
.
60. Gush: SPEW
63. Big-headed quality: EGO
64. "Bowwow!" cousin: [ARF!]
65. Vietnamese New Year: TET
66. Snacked on: ATE
67. After-tax amount: NET

Argyle

Happy 61st Birthday to dear TTP, who has helped me solved so many blog and life glitches. He just knows a lot about a lot of things. So lucky that you Took The Plunge and joined our blog, TTP!