Theme: C.C.C.W.~!!!
Words: 72 (missing H,J,Q,Z)
Blocks: 33
Another Saturday offering from our prolific blog hostess, C.C. By my count, this is her 23rd puzzle ( some with contributors ) for the LA Times this year. The last Saturday grid was back in February, and I went back and looked it over - that one went fairly easy, and today's was about the same. I did not have much in the way of answers for the long fill, but some of the shorter ones gave me some traction, and it went from there. Just one crummy cell which would not cooperate. Triple 10s across, nearly triple 9s in the down;
1a. One who may start a rally : LEAD-OFF MAN - no good C.C. puzzle could "lead off" with anything less than a baseball clue. As for hockey, we're down to one, perhaps two more games ( I hope ) before the Stanley Cup is awarded, and then it's a tough wait until October
54a. Persevere : GRIND IT OUT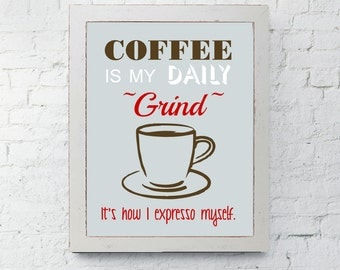 11. Luxury resort amenity : SWIM-UP BAR
Never got the chance - see 42d.
29. Comparative Web traffic statistic :
ALEXA RANK
- I have Alexa (Echo), and I think it's the coolest thing I own which I only use about 10% effectively - I see there's a book for getting the most out of Alexa. As far as the "RANK" is concerned,
more here
I was looking for some video clips, but every time the host in the clip asked his Alexa something, my Alexa answered. So I said "Alexa, surely you can't be serious", to which she responded "I am always serious, and don't call me Shirley"
ONWARD technology~!
ACROSS:

11. Borg's land: Abbr. : SWEden - Did think Star Trek:TNG at first ("computer, is your great grandmother Alexa~?"), but decided it was much more Earthly, so I went with GERmany, recognizing that it was a "town" title, but pondered DENmark, etc., too.

14. Crunchy chocolate-covered candy brand : ALMOND ROCA - huh, never heard of it

15. Pull : SWAY - similar clue last week, and my first thought "YANK" did not "play" well with others

16. Meets expectations : MEASURES UP

17. Reference : CITE

18. Golf course units : ACRES - I tried HOLES first

19. AutoZone brand : STP

20. "Hannibal" co-screenwriter David : MAMET - filled via perps

21. Chateau __ Michelle winery : STE - WAG on the "E"

22. Luge medium : ICE

23. Put in stitches : SUTURE - not the humorous definition

24. Gmail lifesaver : UNDO SEND - undo delete is all I use - undo send sounds potentially hazardous

27. Network debut of 1970 : PBS - well, the "B" was there, and I figured CbS was wrong, maybe BBC; naw, TBS~? Oh, PBS.

28. Group of experts : PANEL - my first thought, but I hesitated

30. Expedia shopper's plan : TRIP

31. Took the worm : BIT

32. Banned : ILLEGAL

34. Online game figures : AVATARS

36. Miss identification? : NÉE

37. Fivers : ABES - oops, not FINS

39. Jacquie Lawson online offering : eCARD

40. Office fixture : FAX

41. Addresses capped at 18 minutes : TED TALKS - I had an idea what this referred to, but waited for some perps

43. Fashion house founder Marant : ISABEL - an "all perps" fill

45. Golf's "Big Easy" : ELS - professional golfer Ernie Els - crossword staple

46. Parisian pronoun : SEs - Frawnche for "himself"

49. __ Circus: ancient Roman arena : NERO'S - the "R" was my last fill, and the crossing had me baffled

50. Beach top : BRA - with a cross-reference at; 9d. Small 50-Across size : A-CUP

51. Seasonal temp : SANTA - argh, this one gets me all the time. A temporary employee, at the mall, say

53. "My word!" : "I SAY~!"

56. Mint holders : TINS - because PILLOWS didn't fit

57. Preliminary research procedure : PILOT STUDY - always makes me think of the second scene in Pulp Fiction where Jules tries to explain a "pilot" TV show to Vincent

58. Bug big-time : IRK

59. "I'm with you, girl!" : "AMEN, SISTER~!"

DOWN:

1. Monastery figures : LAMAS - MONKS seemed too easy for Saturday

2. Choose : ELECT

3. Italian love infinitive : AMARE - oops, not amOre

4. Healthy amount? : DOSE

5. Heavy load : ONUS

6. Coin profile since 1946 : FDR
7. Work on a ceiling : FRESCO - the noun, not the verb

8. Top hostess' asset? : MOSTEST - Dammit, I could not find a usable clip of Bobbi Flekman from Spinal Tap for this clue - I even tried to make a meme, but that didn't work, either.


10. One may be taken under a tree :
NAP
- I take one every day - but not under a tree - my day is two shifts, both starting at 3 o'clock; first in the AM, then in the PM
12. Crane, e.g. :
WATERBIRD
13. Some licensing requirements :
EYE TESTS
15. ''Shoo!'' :
SCAT
20. Facial treatment :
MUDPACK
22. Avery product :
ID LABEL
-I use their business cards for making my game play cards in demos, and their iron-on transfers to make my own T-shirts
Poker night shirt - good distraction
23. Relatives of whimpers :
SNIVELS
24. Article in Vogue Paris :
UNE
- more Frawnche
25. Cancels out :
NEGATES
26. Stalin __ :
ERA
28. Start of a Dickensian request :
PLEASE, SIR
- may I have some more~?

32. Q50, e.g. : INFINITI - I recognized this car model right away

33. Took control : LED

35. UCLA aides : TAs

38. Unproductive : STERILE - ah, that kind of unproductive

42. 12-step offshoot : AL-ANON - two "self-help" references in today's grid; this one paired next to; 55d. Rehab woe : DTs - personally, they happened in detox, not rehab. I spent 13 months in a sober house, got the state of NY to pay for my AA ( no joke ) degree in AutoCAD drafting

44. Blue-clad youngsters? : BOYS - as opposed to the 'pink-clad' girls
46. Babe feature :
SNOUT
- Babe, the famous pig. I like the babe's feature above - BTW, I have not "missed a week" - I merely threw deception into the mix when I
posted
a pantyhose legs pic on May 27th, but directed your attention to back dimples....
47. Practice piece :
ETUDE
48. Pan pal :
SATYR
- clever clue
50. Panama border? :
BRIM
- the hat, not the country/canal
51. "Certainly, señor!" : "
SI, SI
~!" - A si si for C. C.~!?!?
52. "The Good Wife" figs. :
ATT
orney
S
- never watched the show
54. Coll. admissions criterion :
GPA