Title: It's November, and that means time to fall back.

A wonderful and timely puzzle from Dr. Sessa, as a reminder to set your clocks back one hour this Sunday, November 4, 2018. In another Friday 16 x 15 supersized puzzle, each of the three themers describes a time an hour earlier than the common expression. Dr. Ed works in 2 four-letter bonus fill as well as two 16 space grid-spanners. He also references so many things that are fun for me, if not for everyone. Hey, I am happy. It is nice to have Dr. Sessa back with clues like Make the cut and Off the plate and some sparkly fill HARPOON, PH SCALE, SCISSOR, and SNOOPER. Well enjoy- time to get to work.

18A. Commonly bristly covering:

FOUR

O'CLOCK SHADOW

(16).

Five O'clock Shadow

has a great HISTORY.




29A. Christmas celebration:

ELEVEN

PM MASS

(12).

Midnight Mass

is a little more of a stretch.




36A. With 37-Across, an apt reminder: FALL (4).

37A. See 36-Across: BACK (4).




51A. Last-minute deadline:

THE

TENTH

HOUR

(12). The

Eleventh Hour

is a phrase meaning at the last moment, taken from a passage in the Parable of the Workers in the Vineyard in the King James Bible, didja know?

And the reveal-




61A. "Things are different now" ... and an apt hint to three other answers: TIMES HAVE CHANGED (16). They haven't yet, but they are about to.




Across:

1. Service calls:

AMENS

. Another fun clue/fill- not tennis.

6. Emotionally bother:

GET TO

.

11. Sonic the Hedgehog maker:

SEGA

.

SE

rvice

GA

mes of Japan has had a troubled

HISTORY

.

15. Miller's salesman:

LOMAN

. Arthur, not the beer maker. I think Lee J. Cobb was the best.

ACT I


16. Audibly awed:

AGASP

. A word.

17. Dirt handful:

CLOD

. It is the earth equivalent of a clot; "lump of earth or clay," Old English clod- (in clodhamer "the fieldfare," a kind of thrush), from Proto-Germanic *kludda-, from PIE *gleu- (see clay). Also, the pejorative from 1590s; that of "blockhead, dolt, stupid fellow" is from c. 1600 (compare clodpate, clodpoll, etc. in the same sense). And no you know.

21. "Settle down!":

COOL IT

.

22. Watch name:

OMEGA

. Bond, James Bond.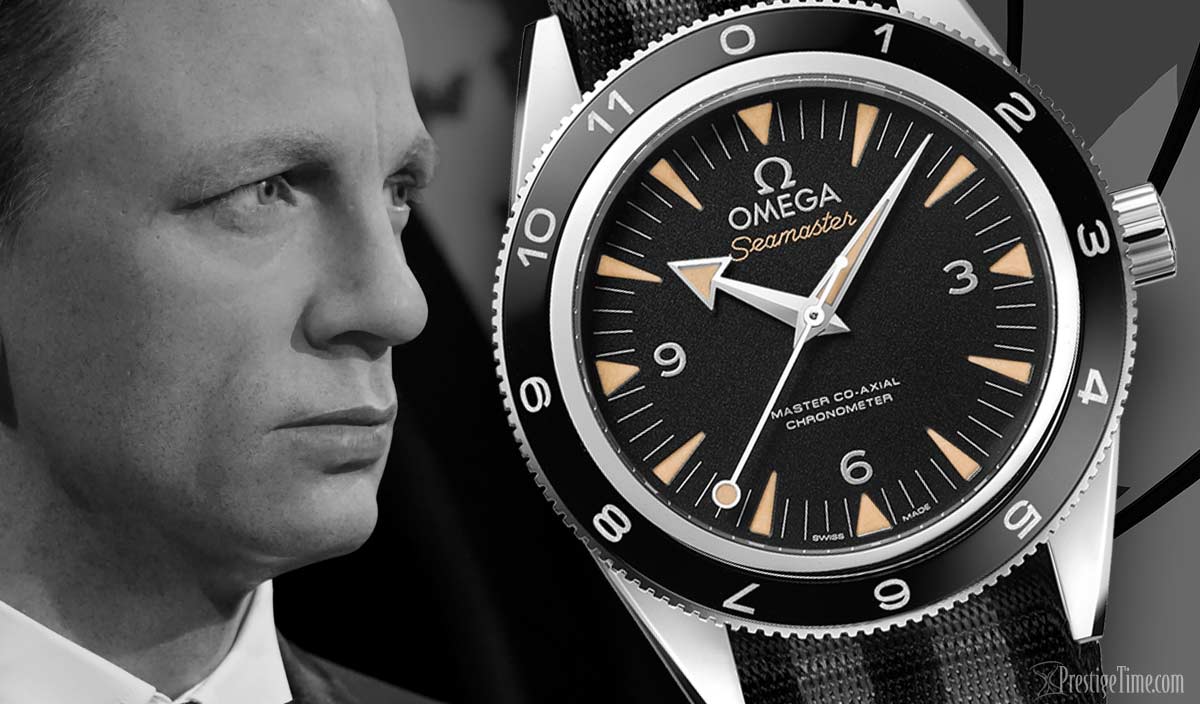 23. Black shade:
JET
. The clecho- 60D. Black shade:
ONYX
.
26. Positive aspects:
PROS
. This list- pros/cons.
27. Make the cut?:
SCISSOR
. Scissor as a verb (why is that "c" there?) transitive verb: to cut, cut up, or cut off with scissors or shears.
32. Sock part:
TOE
.
33. Innate abilities:
FLAIRS
.
34. Ginsburg colleague:
ALITO
. Supreme Court Justices Ruth Bader and Samuel.
39. Pile:
HEAP
.
43. Off the plate:
EATEN
. Literally true.
46. Mooch:
SPONGE
.
48. SHO sister channel:
TMC
.
T
he
M
ovie
C
hannel, which costs money; not
T
urner
C
lassic
M
ovies.
54. Whaling weapon:
HARPOON
. Think
Moby Dick
.
56. Narrow inlets:
RIAS
.
57. Friend of Frodo:
SAM
. Samwise "Sam" Gamgee is a fictional character in J. R. R. Tolkien's legendarium. Samwise is one of the main characters of The Lord of the Rings, in which he fills an archetypal role as the sidekick of the primary protagonist, Frodo Baggins.
58. Red flag:
ALARM
.
59. World Heritage Site org.:
UNESCO
.
LINK
.
67. Long-billed wader:
IBIS
. Oddly the mascot of the Miami Hurricanes. Down here we have many Egrets which look very much like them.
68. Like Stout's Wolfe:
OBESE
. Nero is back. My favorite character and sidekick- Archie Goodwin.
69. Former National Endowment for the Humanities chair Cheney:
LYNNE
. This
WOMAN
is the wife of former VP Dick Cheney.
70. Great balls of fire:
SUNS
. You must listen to one of my all-time favorites who came to play at the Great Southern Music Hall when I lived in Gainesville.
71. Herd butters:
GOATS
. A little head-butting humor.
72. Radiate:
EXUDE
.
Down:
1. 1980s TV ET:
ALF
.
A
lternate
L
ife
F
orm.
2. Call from Mrs. O'Leary's barn:
MOO
.
The cow that burned down thew town.
3. Dingo prey:
EMU
.
4. Cop making a traffic stop?:
NARC
.
Drug traffic- well-done
misdirection.
5. Nosy sort:
SNOOPER
. Love Gladys.
6. Mustang's rate of speed, at times:
GALLOP
. The horse, not the car.
7. Selfishness:
EGOISM
. Often is in conflict with...
8. Delicacy:
TACT
. Which causes people to express...
9. Sound of disapproval:
TSK
. Seldom just one.
10. Special __:
OPS
.
11. Ponzi schemes, e.g.:
SCAMS
.
12. Firstborn:
ELDEST
. And some famous ones. 40D. Genesis grandson:
ENOS
. Talk about literary license; Enos, son of Seth, grandson of Adam, was ninety when he begat Cainan, his eldest. After Cainan, Enos had other sons and daughters and lived for another eight hundred and fifteen years. The Bible Timeline charts his birth at 3769 BC and death at 2864 BC.
13. Like lovestruck eyes:
GOO GOO
. I am told the phrase has something to do with the old comics (1919) character Barney Google, who had protruding eyes (I know, hardly a flattering version) called Googley eyes.
14. Pop-up source:
ADWARE
.
19. Reasons to take painful steps?:
CORNS
. What exactly are corns on the foot? Corns generally occur at pressure points, typically the bottom of the feet and the sides of toes. They can be painful. A hard corn is a small patch of thickened, dead skin with a central core. A soft corn has a much thinner surface and usually occurs between the 4th and 5th toes. WebMD.
20. Verb in the song "Sloop John B":
HOIST
. The chorus...
So hoist up the John B's sail
See how the mainsail sets
Call for the Captain ashore
Let me go home, let me go home
I want to go home, yeah yeah
Well I feel so broke up
I want to go home
23. Mutt's companion:
JEFF
. More old-time comic characters. 1907.
24. "First Lady of Song":
ELLA
. Hard to believe she has been gone more than 20 years.
LINK
.
25. Colorful duck:
TEAL
. Yes, but they taste terrible.
27. Polio vaccine pioneer:
SALK
. I have told my polio vaccine story too often, but it was a special time for my brothers and me.
28. TV forensic series:
CSI
.
C
rime
S
cene
I
nvestigation.
30. Nasty:
VILE
.
31. Cheese go-with:
MAC
.
35. "Trouble ahead!":
OH OH
.
37. "It's __ fun":
BEEN
.
38. Farm crawler:
ANT
.
41. Water en un lago:
AGUA
. Water in the Spanish lake.
42. Salon offering:
PERM
anent. Those with straight hair want curls; those with curls want straight.
44. Scintillas:
ATOMS
.
45. Short still?:
THO
. Yet or again, short tells you it is not a full word.
46. Squirrel away:
STASH
.
47. Range on which 7 denotes neutrality:
PH SCALE
. Acidic and basic are two extremes that describe a chemical property chemical. Mixing acids and bases can cancel out or neutralize their extreme effects. A substance that is neither acidic nor basic is neutral. The pH scale measures how acidic or basic a substance is. The pH scale ranges from 0 to 14. Elmhurst Colleg.
48. Strictly speaking:
THAT IS
.
49. "Two and a Half Men" beach setting:
MALIBU
.
50. Pack without an inch to spare:
CRAM IN
.
52. First name of a literary "Papa":
ERNEST
.
53. Family reunion attendees:
NIECES
. The 29th was my first grandchild, Charlotte's birthday, and the day my newest grand-niece (by way of Oo) was born.
55. Persist, with "on":
PRESS
.
59. Pigmented eye area:
UVEA
. Did you know uveal pigment
Melanin in the choroid layer of the eye, the ciliary processes, and the posterior surface of the iris. Uveal pigment absorbs light within the eyeball to prevent glare.
62. "Sooey!" responder:
HOG
.
63. Blood classification letters:
ABO
. The
HISTORY
.
64. Beast that rhymes with zoo:
GNU
. Who knew?
65. Word with living or dead:
END
. The living dead are not the living end.
66. When doubled, a Ramone:
DEE
. Dee Dee and Joey Ramone
TALK
.
Golly gee, we have reached November and the end of another write-up of a Dr. Ed Sessa puzzle. I hope you had as much fun as I did. Lemonade out.