Theme: Rivalry

17A. Big Ten school with eight national football titles: OHIO STATE. 46. Rival of 17-Across: MICHIGAN.
28A. AP's Co-driver of the Century Mario: ANDRETTI. 52. Rival of 28-Across: FOYT.

60A. Rival of 12-Down: LETTERMAN. 12D. Car-collecting comic Jay: LENO.
Boomer here. Congrats to Tyler Burnett on his LAT debut!

Of course my thoughts went to Big Ten rivals Minnesota and Iowa. I never was much of an auto racing fan but I chuckled when I saw car-collecting comic LENO. I thought it might be a card-collecting comic Boomer.

SKOL! Holy Helmet Horns, my Vikings finally won a game. Although it was against winless Houston. But I am taking back 25% of the bad things I said about the Vikes.
Across:
1. Grocery store sack: BAG. Paper or plastic? We still receive bags for our groceries at no charge. There are stores in Minneapolis that are charging 5 cents or more.

4. Outdoor dining spot: PATIO. We have a nice outdoor deck, but we don't eat on it. Sometimes squirrels do though.

9. Sauce fruit: APPLE. 13. Garden with a taboo 9-Across: EDEN. APPLE is a high tech computer company. Maybe do not mention Eve.

14. Secluded plight on a desert island, say: ISOLATION. Sorry, reminds me of a secluded spot on a hill in Hardheim Germany. With a missal buried in a silo that I never saw.
16. Stacked: PILED.

18. Stretched out like a sharpshooter: PRONE. Or like a Vikings running back.

19. Good thing for a film's audio and video to be in: SYNC.

20. Presidential period, say: ERA.

21. Dueler's choice: WEAPON.

22. Tolstoy's Karenina: ANNA.

24. Enjoy dinner: EAT. "EAT, EAT, EAT said the privates, happy men are we. There's none so fair as can compare with the fighting infantry. "

25. Contacted on a cellphone: CALLED. "I just CALLED to say I love you." Stevie Wonder.
33. Burn-soothing creams:
ALOES
. Summer in Minnesota does not produce sunburns.
34. Socket insert:
PLUG
. A PLUG is a PLUG, but a socket is a receptacle. You need to screw a light bulb into a socket.
35. Small amount:
DRIB
.
36. Fix, as a fight:
RIG
. I think a semi-truck is better known as a RIG.
37. Mickey, to Rocky:
TRAINER
. "Gonna Fly Now!"
40. Pair in London?:
ENS
.
41. Somber news item:
OBIT
.
Abejo obit
.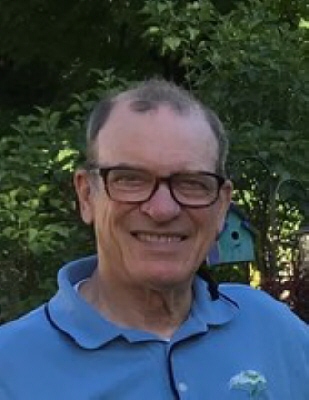 43. Mining finds:
ORES
. Many mines in northern Minnesota are producing taconite.
44. Water bill basis:
USAGE
. We pay about $40.00 per month. How about you?
48. Defeated:
BEATEN
. Apollo Creed?
49. Before, in poetry:
ERE
. "And I heard him exclaim ERE he drove out of sight"
50. Santa's naughty-and-nice record, e.g.:
LIST
. "You better watch out, you better not cry !"
51. Illicit romance:
AFFAIR
.
54. "Psych!":
NOT
.
55. Protein-rich egg part:
YOLK
. What Stan said to Ollie when he brought him hard boiled eggs in the hospital, "That's a YOLK on you".
59. Ransacks:
LOOTS
.
62. French school:
LYCEE
.
63. Far-reaching:
EXTENSIVE
. I think my drives need to be a little more EXTENSIVE on the golf course.
64. Displeases James Bond, at the bar?:
STIRS
. What's the difference between SHAKE and STIR? McDonald's sells shakes.
65. When "the mouse ran down":
ATONE
.
66. Fancy marble:
TAW
. I had Shooters, Steelies, Agates, Cat's eyes, and Peeries. I never SAW a TAW.
Down:
1. Playbill listings: BIOS. I yak so much about Minnesota and myself, I suppose any of you could BIO me.


2. Like an unswept fireplace: ASHY. Our fireplace is clean. We do not use it anymore because it gets too ASHY.

3. Enter: GO IN. "Not by the hair on my chinny chin chin"

4. Partners for mas: PAS.

5. Show up at: ATTEND. Church still tells me not to ATTEND. Too old and too much Covid going around.

6. Headpiece at the Miss America website: TIARA. What ever happened to Bert Parks.
7. Greek "i":
IOTA
.
8. Free throw value:
ONE
. But the guy shooting it is probably a millionaire
9. Show up:
APPEAR
. I will APPEAR on the golf course today. Might be the last time. Minnesota golf weather is spotty in October..

10. Robbed at sea: PIRATED. From the Caribbean? Or from Disneyland?

11. Alka-Seltzer sound: PLOP. Fizz, Fizz, Oh what a relief it is.

15. Site: LOCALE.

21. Lettuce serving: WEDGE. C.C. found a coop store in Minneapolis called WEDGE. They had some neat stuff that no one else has, like South River Sweet White Miso. But the traffic to get there was ..... never mind.
23. Egg-laying spot:
NEST
.
25. Billiards bounce:
CAROM
. Many bowling centers have billiards tables. I spent all my money on bowling however.
26. Suspect's story:
ALIBI
. Really! I was at the bowling center.
27. Science that involves reasoning:
LOGIC
.
28. Out of this world:
ALIEN
.
29. "Finale Ultimo" chorus in "The Sound of Music":
NUNS
. Doe, a deer, a female deer, Re, a drop of golden sun. ME a name, I call myself, FA a long, long way to run.
30. Word that excites a dog:
TREAT
. Especially if there is a little meat on the bone.
31. Trace of color:
TINGE
.
32. "Peer Gynt" playwright Henrik:
IBSEN
.
34. Prefix with trooper or legal:
PARA
. Graph, Chute.
38. Federer of tennis:
ROGER
. "Over and out".
39. Regrets:
RUES
. I often thought RUE McClanahan of the Golden Girls was an odd name.
42. Broadway destination:
THEATER
. I have never been to New York but I'll bet every city has a BROADWAY.
45. Lecherous man-goats:
SATYRS
.
47. Flowers in a van Gogh masterpiece:
IRISES
. He painted them blue. I prefer "Sunflowers" and of course "Starry Night". "This world was never meant for one as beautiful as you." Don MClean.
48. Like a mosquito victim:
BITTEN
. Minnesota mosquitoes have not been too bad this year.
50. Powerball, e.g.:
LOTTO
. We have played this only once or twice. The prizes are huge but of course the odds of winning are about the same as the Twins in a playoff game.
51. "__ well that ends well":
ALL'S
.
53. Central points:
FOCI
.
54. Ariana Grande album "thank u, __":
NEXT
. What you do not want to hear while waiting in the dentist's waiting room.
56. Fail to put in:
OMIT
.
57. Volcanic output:
LAVA
. A great bar of soap - it has grits.
58. Had down pat:
KNEW
. "I KNEW it, we are almost done.
60. Pasture:
LEA
.
61. Opposite of WSW:
ENE
.
Boomer