Theme: - "Driver's Ed" - ED is added to the first word of each familiar familiar phrase ending with a car model.

23A. Wrecked Mitsubishi SUVs?: TOTALED ECLIPSES.

36A. Followed Chevy SUVs?: TRAILED BLAZERS.
66A. Found spots for Ford pickups?: PARKED RANGERS.
97A. Selected classic VWs at an online auction?: CLICKED BEETLES.

112. Pointed the way for Subaru SUVs?: DIRECTED ASCENTS.
15D. Took Honda SUVs for demo drives?: TESTED PILOTS.
61D. Cleaned the interiors of Geo compacts?: DUSTED STORMS.
Such a perfect title. Very Husker Gary!

Super tight theme. Different car makes. No Hyundai though, its models are not friendly to wordplay here. But after three years of talking and talking, we finally got our Santa Fe. It's quite smart. The front passenger seat is a bit low for me. And I can't raise it up. Have any of you encountered similar passenger seat problems? Can you all raise your front passenger seat?


Across:
1. Rush job notation: ASAP. Sometimes Boomer gets STAT order at the VA blood draw.

5. Lose one's way at the podium: RAMBLE.

11. Wild guess: STAB.

15. Eastern "way": TAO.

18. Valley with vines: NAPA. Affected by the Glass Fire.

19. Court: ATRIUM.

20. Cry out loud: WAIL.

21. "__ Luna": Allende novel: EVA.

22. "You Make Me Feel Like Dancing" singer Leo: SAYER.

26. End-of-page abbr.: PTO.

27. 1998 animated bug film: ANTZ.

29. "And how!": SURE DO.

30. Eponymous lab dish inventor: PETRI. Petri dish is named after bacteriologist Julius Richard Petri.

31. Iconic '60s-'70s TV caretaker: AUNT BEE. "The Andy Griffith Show".
33. Skein formers: GEESE.

35. Response to "Shall we?": LET'S. Hyundai offers 5-year interest-free financing.

41. Worn: USED.

43. Made: EARNED.

44. Inflexible: RIGID.

45. Indian term of respect: SRI. Chinese "Sri" is "xian sheng". So you'll call Jayce as "Jayce Xian Sheng". You put the address after the person's surname.

46. Modern office staples: PCS.

49. Foundry waste: SLAG.

50. Kept adding to, as a tab: RAN UP.
51. Choice for the kitchen: FLOOR TILE.

54. Thrust: ESSENCE.
57. Like-minded group: BLOC.

58. Greenwich who co-wrote songs for the Ronettes and Crystals: ELLIE. Unknown to me. Wiki says "She wrote or co-wrote "Be My Baby", "Christmas (Baby Please Come Home)", "Da Doo Ron Ron", "Leader of the Pack", "Do Wah Diddy Diddy", and "River Deep – Mountain High", among others. "

59. Tar: OLD SALT.

62. Head cases?: CRANIA. Nailed it. We had this clue before.

64. Tricks: CONS.

65. Fraternity letter: TAU.

71. Tiny songbird: TIT. Keith has a good story.

72. Eject: OUST.

74. Simple to manage: WIELDY.

75. Pepper named for a state: TABASCO. Do you like Tabasco sauce?

77. "What the Butler Saw" playwright: ORTON.

79. The "E" in Q.E.D.: ERAT.

80. Indian spice mixtures: MASALAS.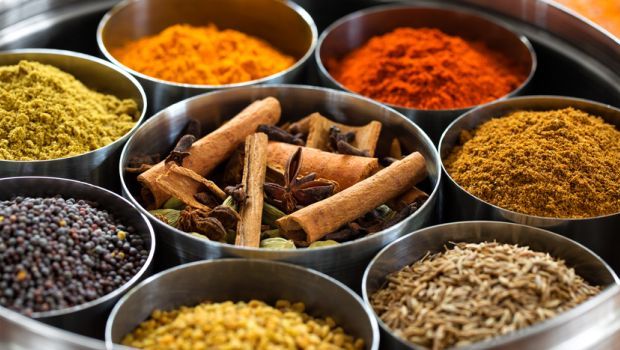 83. "The Dirty Dozen" star: LEE MARVIN.

85. Comic strip frame: PANEL.

86. José's home: CASA.

90. Put the kibosh on: END.

91. Sock part: TOE.

92. Poker Flat creator: HARTE (Bret).

93. Seals' singing partner: CROFTS. Seals and Crofts.

95. Building for tools: SHED.

100. Partnership for Peace gp.: NATO. According to Wiki, "the Partnership for Peace is a North Atlantic Treaty Organization (NATO) program aimed at creating trust between NATO and other states in Europe and the former Soviet Union; 20 states are members."

102. Leftovers wrap: SARAN.

104. Crossword solver's smudge: ERASURE.

105. Something in the air: AROMA.

107. Tenant: RENTER.

110. Series finale: Abbr.: ET AL.

111. Youngster: TOT.

115. They cast no votes: ANTIS.

117. Dr. Seuss' Sam-__: I-AM.

118. Former slugger Martinez: TINO. The other Martinez was a Hall-of-Fame pitcher.

119. Weapons cache: ARMORY.

120. Wasn't straight: LIED. Now I have a better understanding of car dealerships. They don't really lie. But you can be misled.

121. Pack critter: ASS.

122. Getaway spots: SPAS.

123. Fannies: TUSHES.

124. Listening devices: EARS.

Down:
1. Note in an E scale: A NATURAL.

2. Parting word: SAYONARA. "Hello" is "Konnichiwa". Or you can just greet with "Ohayou gozaimasu". Add "Oishii", you can travel to Japan.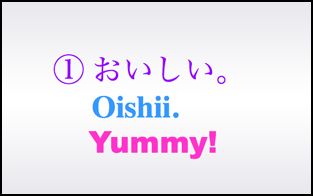 3. Wild way to go: APE.

4. Good Samaritan story, say: PARABLE.

5. Betrayed, with "on": RATTED.

6. Familiar gamut: A TO Z. So, what's the best thing you bought on Amazon?

7. 1980s Peppard co-star: MR T. George Peppard of "The A-Team".

8. Partiality: BIAS.

9. Whopper: LULU.

10. Broke the surface: EMERGED.

11. Borg and Bergman: SWEDES. Bjorn Borg. Ingmar Bergman.

12. Snacks in shells: TACOS. Mexican food is not that popular in Guangzhou. No idea why.
13. Afflict: AIL.

14. Minor disruption: BLIP.

16. Ward off: AVERT.

17. Spring locale: OASIS.

22. Sudden outbursts: SPATES.

24. Bucks in the woods: DEER.

25. Soccer immortal: PELE.

28. Obligation: NEED.

32. Slight touches: TINGES.

34. Multinational money: EURO.

37. White rice's lack: BRAN. I never saw anyone eat brown rice when I was in China. Carmen told me that even in Cultural Revolution, they did not eat brown rice. Always white rice.

38. "The Mod Squad" cop with an Afro: LINC.

39. Feverish feeling: AGUE.

40. Energy: ZIP.

42. Bring into being: SIRE.

45. Like some norms or ills: SOCIETAL.

47. Medical center: CLINIC. We went into the CT scan room at the VA hospital about 2:30pm. There was an lady waiting for her son. She said she had been in the hospital since 8:00am that morning. Her 53-year-old son had one lung removed and has a few other health issues. We later saw them leaving the room together and I was so moved.

48. Takes care of: SEES TO.

50. Work with a hunter, perhaps: RETRIEVE.

51. Spanish dessert: FLAN. Help yourself.

52. Yearn: LONG.

53. Coddling for a comrade, briefly: TLC. Everyone in my dad's factory was called Comrade. Comrade Wang, Comrade Chen, etc.

55. Weaken: SAP.

56. Picnic staple: SLAW.

57. Product of Bali: BRA.

59. "Lawrence of Arabia" star Peter: O'TOOLE.

60. MLB Network sportscaster __ Shehadi: LAUREN.


62. Weep: CRY.

63. Decimated Asian sea: ARAL.

67. "The Americans" co-star Russell: KERI. Loved her "Felicity".
68. Pizzazz: ELAN.

69. Banned pesticide: DDT.

70. Govt. org. that aids entrepreneurs: SBA.

73. Barnyard male: TOM. Chicago or Texas?

76. Fancy ties: ASCOTS.

78. Rapper cousin of Snoop: NATE.

80. Target: MARK.

81. Required pot contribution: ANTE.

82. Start of an idea: SEED.

84. Fishing gear: RODS.

85. Super __: PAC.

87. Quivering: AFLUTTER. Fun word to say.

88. Focus of a 1990s-2000s baseball "era": STEROIDS. So sad. This made so many cards from that era worthless.

89. Stocks and such: ASSETS.

92. Implies: HINTS AT. 👍, ATLGranny!
93. Michael of "Arrested Development": CERA.

94. Naturally carbonated brew: REAL ALE.

96. Main Web page: HOME.

97. Doctrines: CREDOS.

98. Young Clark's love: LANA.

99. Ross and DeVos: BETSYS.

100. Gymnast Comaneci: NADIA. Stunning.


101. Opera solos: ARIAS.

103. __ football: ARENA.

106. Takes steps: ACTS.

108. Linen hue: ECRU.

109. Radiation measures: REMS.

110. To be, in Tours: ETRE.

113. "Let me give you a __ ... ": TIP.

114. Japanese drama: NOH. Literally "talent". Like Chinese "Neng".


116. Long of "Empire": NIA.
C.C.