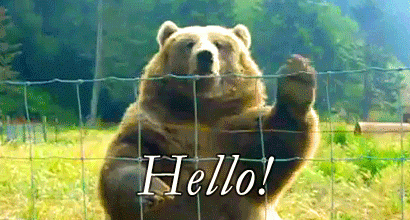 Good morning, cruciverbalists. Ed Sessa follows up his Wednesday October 7th puzzle with a Thursday offering featuring some challenging clues/answers and an interesting grid. The entries at 55 and 58 Across combine to reveal the theme. Candidly, even with the reveal, it took this mulling marine mammal many more moments to make sense out of Ed's machinations. By that time, the theme answers were all in place but I had not the slightest idea that that had already occurred.
THEME:
JUMPING JACK FLASH
55. With 58-Across, cardio exercise ... and what's hidden in three puzzle rows?:
JUMPING
.
58. See 55-Across:
JACKS
.
Okay, so JUMPING JACKS is the theme. Now, just what the heck does that mean? Ed has a reputation for presenting solvers with challenging (puzzling?) themes and today is no exception.
There are several possible ways to begin to interpret the theme. Jack B. Nimble leaping over candlesticks would certainly be a Jumping Jack. Jumping Jack Flash would be a gas. Jack Rabbits could provide some hip-hop fun. Perhaps, though,
it is a reference meant to be taken at face value.
Jacks who jump.
On three puzzle rows, JACKS are JUMPING across the black squares to combine the final letters in the first answer with the opening letters in the second answers. The results form the JACKS' surnames and all, of course, share the same first name, JACK.
It is probably a good idea today to start off with a look at the grid rather than waiting until the end of the write-up. Ed elected not to add circles to the grid and this early look will make the theme's mechanics easier to see.
As can be seen, in red above and below, these are the JUMPING JACKS :
20. Across - Showing shock:
A GASP
and
21. Across - Squalid quarters:
RAT HOLE
.
AGA

SPRAT

HOLE - SPRAT, Jack Sprat
35. Across - Like a pendulum's motion:
TO AND FRO
and
37. Across - Light at some roller rinks:
STROBE
.
TOAND

FROST

ROBE - FROST, Jack Frost
42. Across - One of the Magi:
CASPAR
and
45. Across - Sidewall-sharing abode:
ROW HOUSE
.
CA

SPARROW

HOUSE - SPARROW, Jack Sparrow
Across:
1. Radio toggle: AM FM. As Chairman Moe rightly pointed out last Friday, AM FM radios have become a bit archaic in our digital world.
5. A minor, for one: CHORD. A bit of misdirection. A person less than eighteen years old? Something of lesser importance? No, and no. A musical triad. A CHORD in the key of A Minor. No sharps, no flats. The relative minor of C Major.
10. Animal shelter sight: CAGE. Clear The Shelters is a nationwide ongoing campaign to reduce the number of animals in CAGEs.
14. Big do: GALA. In this case "do" means a social event. A GALA, or a Fete, or a Ball. These choices have been offered to us many times before. AFRO would have fit, and been fitting, but it would not have worked out.
15. Place where fast bucks are made: RODEO. Here, fast bucks is not a slang term for easy money. At a RODEO you might see a bucking bronco, or a bucking bull, or .... a bucking tortoise?

16. Team that pulls for its driver: OXEN.

17. Delivery made by mouth: ORAL REPORT.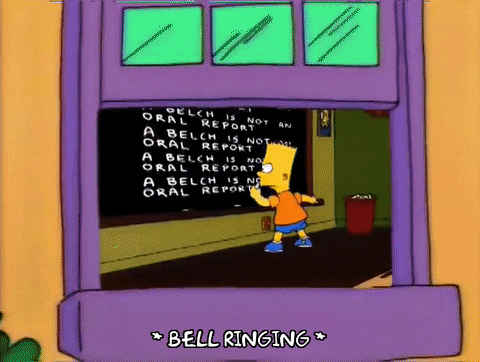 19. Tear apart: REND. To REND means to tear something into two or more pieces.
23. Surrealist Tanguy: YVES. YVES Tanguy (1900 - 1955) was a French surrealist painter.
25. Color in four-color printing:
CYAN
. The four colors are CYAN, Magenta, Yellow and Black. The inks can be combined in various proportions to form a vast array of colors.

26. Open, in a way: UNCAP.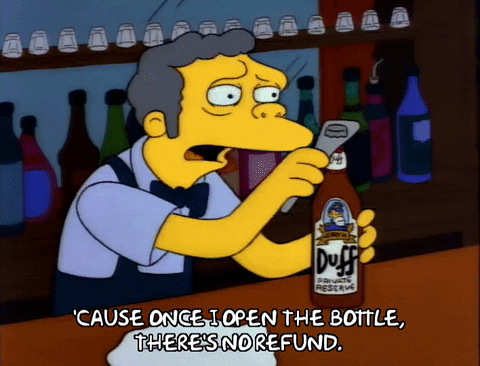 29. Fraternal order member since 1868: ELK. The Benevolent and Protective Order of ELKs (BPOE).
31. Blocks that lock: LEGOS LEGOS are plastic toy building blocks but they have been used to build some amazing things. It's difficult to say how these particular buildings will hold up in the next big earthquake.


38. Critical hosp. area: ICU. The

I

ntensive

C

are

U

nit.



39. Going up in smoke: AFIRE. On fire or burning. Or, as Ray might put it: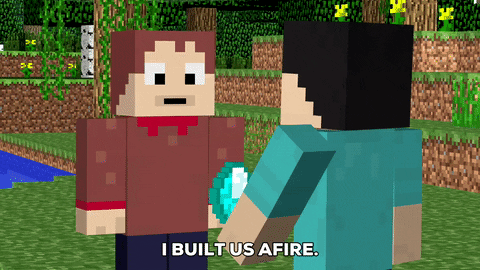 41. Ref. whose first edition took decades to complete:

OED

. Volume One of the

O

xford

E

nglish

D

ictionary, covering only A and B, was published in 1888. Volume 10/2 which covered V to Z was not published until 1928! The OED started an online version in 2000. A completely revised Third Edition is expected to be completed in 2037.


48. Warn: ALERT.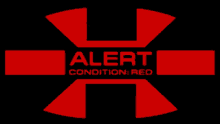 49. Business VIP:
CEO
.
C
hief
E
xecutive
O
fficer.
50. Engrave?: INTER. The answer is not meant to be the prefix meaning among or within. This time, taken as the clue's bad pun intends, INTER, with the accent on the second syllable, is used to mean to place in a grave or in a tomb.
51. Scintilla: IOTA. How did the ninth letter of the Greek alphabet come to represent a very small amount? Some etymologists say that it came about because IOTA is the smallest letter of that alphabet.
53. Carry-on item: TOTE. As with OREO, ACAI, APSE, EURO, ASTA, ODIE, AGUE, ELAN, etc., etc., etc., TOTE is a short, vowel-rich word that can be a big help to constructors. TOTE also features constructor-friendly consonants.
61. Court loser, maybe: PERP. Short for PERPetrator.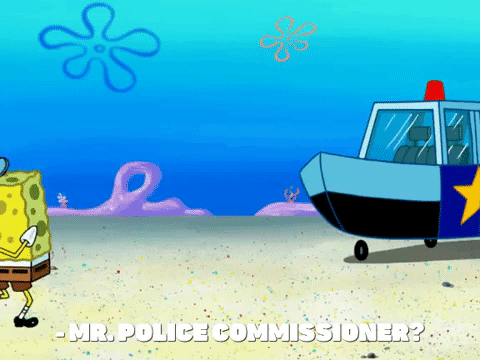 62. "You had your chance": TOO LATE NOW. I will pass on the possible Carole King link and go with the Chuck Willis song from 1956.

65. What a slight favorite has: EDGE.
66. Satchel Paige's first name: LEROY. LEROY Robert Satchel Paige was a baseball player who pitched in the Negro Leagues and in the Major Leagues. He began his career in 1924 with the Mobile Tigers. In 1965, the then 59 year old Paige pitched three innings of one-hit ball for the Kansas City Athletics.
67. The Big Easy, informally:
NOLA
.
N
ew
O
rleans,
L
ouisian
A
. This clue/answer likely put a smile on the face of one of our Cornerites.
68. Motley: PIED. In this case, both the clue and the answer are synonyms for varied in color. The Motley Piper? Pied Crue?
69. Shangri-las: EDENS. EDENS are (mythical) delightful places where one dwells in a state of happiness and contentment. We are stardust, we are golden, and we've got to get ourselves back to the Garrrrrrdennnnn.
70. Pairs: TWOS.