Theme: "Mistaken Identity" - One part of each familiar phrase is replaced by its partner in a familiar duo.

22A. Banking convenience with the wrong comic magician?: AUTOMATIC PENN. Automatic teller. Penn & Teller.

34A. Builder with the wrong surveyor?: STONE DIXON. Stone mason. Mason & Dixon.

50A. Feeling blue with the wrong publisher?: IN A WAGNALLS. In a funk. Funk & Wagnalls.

68A. Metalworker with the wrong gun manufacturer?: BLACK WESSON. Blacksmith. Smith & Wesson.

84A. Cheap knockout with the wrong puppet?: SUCKER JUDY. Sucker punch. Punch and Judy.

102. African currency with the wrong mapmaker?: KRUGER MCNALLY. Krugerand. Rand & McNally.

2D. Louvre sculpture of the wrong sister?: SERENA DE MILO. Venus de Milo. Serena & Venus.

56D. Intel product with the wrong toon rodent?: COMPUTER DALE. Computer chip. Chip & Dale.

Very consistent theme. Most of the duos are iconic partners. And clues all point to who they are.

I'm not familiar with Krugerand. Wiki says it's "a compound of Paul Kruger, the former President of the South African Republic, and rand, the South African unit of currency."


Across:
1. It often involves a password: USER ID. It precedes a password.

7. Really wet spot: SWAMP.

12. Lucy's neighbor of old TV: ETHEL.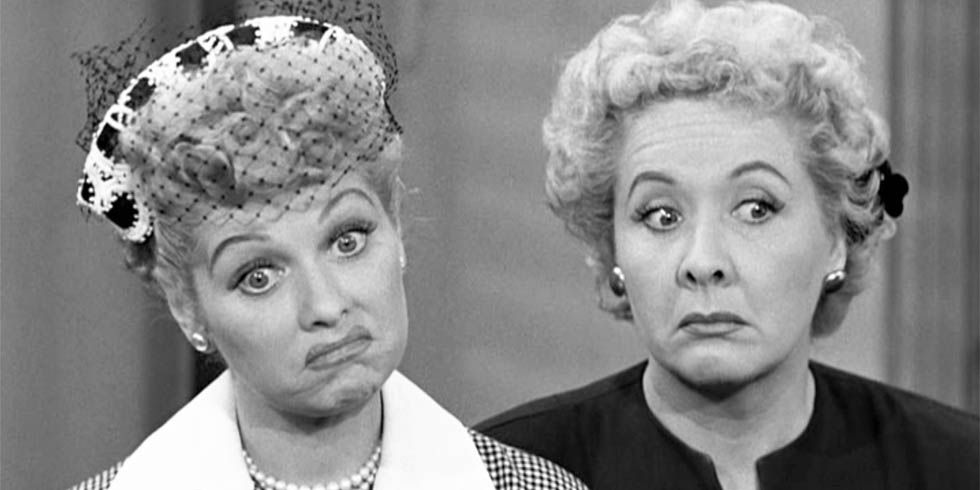 17. Narrow, roadwise: ONE LANE.

18. Town square art: STATUE.

19. Aced: NAILED.

21. Abrasions: SCRAPES.
24. Prince Valiant's love: ALETA. Sometimes we see their son ARN.

25. Appear suddenly: CROP UP.

27. Prepare for cooking, as beans: SOAK. Often I just cook my adzuki bean directly.
28. Org. once led by Bush 41:
CIA
.
29. Hereditary unit:
GENE
.
30. Les États-__:
UNIS
.
31. DEA agent:
NARC
.
32. Editor's "On second thought" decision:
STET
.
33. That, in Santiago:
ESA
. And 96. Mex. miss:
SRTA
. 98. "¿Quién __?":
SABE.
Who knows?
38. "The Age of Reason" writer:
PAINE
(Thomas)
39. Gives sparingly:
DOLES
.
41. CPR pro:
EMT
. And 67. Part of 41-Acr.:
EMER
.
42. Hosp. triage specialists:
ER DOCS
. We have a hero in the VA Hospital in Minneapolis.
43. Refuses to concede:
DENIES
.
44. Small file folders, e.g.:
ICONS
.
47. San Antonio-to-Dallas dir.:
NNE
.
48. Big Apple paper, for short:
NYT
. They have quite a staff for their crossword division. Unlike LAT. Rich and Patti do all the work.
49. Wanderers:
NOMADS
.
53. Seed cover: ARIL. Pomegranate.


54. Sean of "Stranger Things": ASTIN.

55. Miami suburb with a Seminole-derived name: OPA-LOCKA.

59. Timbuktu's land: MALI. Remember this? Music from Ali Farka Touré.

60. Type of card or watch: SMART.

61. "My Cousin Vinny" Oscar winner: TOMEI.

63. Dom Pérignon maker, familiarly: MOET.

64. Narcissism: EGOMANIA.

66. Underworld: HADES.

71. Like rough seas: CHOPPY.

73. Sty wallower: SOW.

76. Chicago-based grocery franchise: IGA.

77. Amend: ALTER.

78. Saturn, to Greeks: CRONUS.

79. Serious searches: QUESTS.

81. "Smell Ready" deodorant brand: AXE.

82. Rent again: RE-LET.

83. In __: unborn: UTERO.

89. Corner key that may get you out of a corner: ESC. In a corner.

92. Pallid: ASHY.

93. First baseman Wally most famous for being replaced by Lou Gehrig: PIPP.

95. "Was __ harsh?": I TOO.
97. Intl. commerce group: WTO.

99. Liable to sing?: BLABBY. Not a word I use.

101. Tracking device: RADAR.

105. "You didn't start yet, did you?": AM I LATE.

107. Watergate judge John: SIRICA. I only know John Dean.

108. Enter: TYPE IN.
109. Tea prep vessels: KETTLES.

110. Exams for sophs and jrs.: PSATS.

111. Hindu life lesson: SUTRA. Vidwan is a sage.

112. Influenced: SWAYED.

Down:
1. Reunion arrivals: UNCLES.
3. Really tickle: ELATE.

4. __ Nui: Easter Island: RAPA.

5. Having four sharps: IN E.

6. Ancestry.com datum: Abbr.: DESC. Descendant.

7. Exasperating, like a car that won't start: STUPID.

8. '60s dance craze: WATUSI. Knew from doing crosswords.

9. Sitting on: ATOP.

10. Silent: MUM.

11. Type of blouse: PEASANT.

12. '40s-'50s "Giant Brain": ENIAC.

13. Stable supplies: TACK.

14. Cool: HIP.

15. Formal choice: ELECTION. We already sent in our ballots. I fear mine might not be counted though. After I sealed my envelope, I realized that I forgot to put the ballot in that little envelope they provided. Boomer helped me unseal and then re-seal the whole thing. They might think my envelope looks suspicious.

16. Judge's choice: LENIENCY.

17. Missouri tributary: OSAGE.

18. River to Lyon: SAONE.

20. Modern crime-solving aid: DNA TEST.

23. Blue Jays, in crawls: TOR. Toronto.

26. Vie for office: RUN.

31. Chinese menu assurance: NO MSG. Still popular in Chinese kitchens.

32. Blue: SAD.

34. Arrived in a cloud of dust, maybe: SLID. Pretty epic.

35. Golfer's pocketful:
TEES
.
36. CIA predecessor:
OSS
.
37. TV warrior princess:
XENA
.
38. Green shampoo:
PRELL
.
40. Where it's risky to be out:
ON A LIMB
.
42. China's Zhou __: EN LAI. The most beloved politician in Chinese history. He shielded many people from being persecuted in Cultural Revolution. Here he's with his wife.
44. Kind of vb.: INTR. Intransitive.

45. "I Am __": Jenner reality show: CAIT.

46. Dominate: OWN.

47. Barbers trim them: NAPES.

49. Identify: NAME.

50. Crooner Chris: ISAAK.

51. Certain club restriction: NO MEN.

52. "Can __ help me?": SOMEONE. "Hi Tom, do you know how ..." The amount of stuff D-Otto knows!

54. Genoa gal pal: AMICA.

57. Hangs on to: KEEPS.

58. "Give it __!": A TRY.

60. Hosiery headaches: SNAGS.

61. Subdue with a shock: TASE.

62. Telltale warning, maybe: ODOR.

65. Gorsuch colleague: ALITO.

66. Marshall Plan pres.: HST.

69. Dental office simulation: WAX UP. New term to me.

70. Power co. output: ELEC.

71. Street __: CRED.

72. Like some orders: HOLY.

73. Gripes: SQUAWKS.

74. Exceed: OUTSTRIP.

75. Time for night owls: WEE HOURS. Quite a few night owls on our blog.

78. Wine label word: CRU.

80. Texter's "My bad": SRY. Sorry.

81. Ways of looking at an issue: ASPECTS.

85. Impressive, as a deal: KILLER.

86. Latin catchall: ET ALIA.

87. One-named Swedish singer with the 1997 hit "Show Me Love": ROBYN.

88. __ fair: JOB.

90. Specified: STATED.

91. Shows concern: CARES. Thanks, Nina, for helping me understand some medical terms.

93. Law office helpers: PARAS. Paralegals.

94. "Big Blue": IBM.

96. Language description derived from sailors' chatter: SALTY.

98. Breakaway group: SECT.

99. John was one: Abbr.: BAPT.

100. Himalayan denizens: YAKS. Butter tea is made with yak butter. Goes well with tsampa, which is made of roasted barley flour.

101. "Lovely" citation issuer of song: RITA.

103. Actress Scala: GIA.

104. Manhattan sch.: NYU.

106. Contribution from the kitty: MEW.
C.C.