Theme: FIRST THINGS FIRST (61. "Start at the beginning," and a hint to the four other longest Across answers) - First can precede the first word of each theme entry.

18. 2010s sci-fi crime drama starring Michael Emerson: PERSON OF INTEREST. First person.

24. Completed in haste: DOWN AND DIRTY. First down.

39. Equine sprinter: QUARTER HORSE. First quarter.

53. Pull-and-peel food item: STRING CHEESE. First string.

Boomer here again, filling in another blogging gap, blogging another 16x15 grid.
I lived in Hopkins Minnesota from 1952 to 1997. Although I went to a Catholic High School in a neighboring suburb, my three sisters all went to Hopkins High. The reason I mention this is because a recent graduate named Paige Bueckers graduated from Hopkins last year after tearing up the Lake Conference and is now shooting hoops for UConn in the NCAA Tournament. I am not a huge Basketball fan but I am waiting for Major League Baseball starting the end of this week. Go Twins!
Across:
1. Toronto Raptors president of basketball operations __ Ujiri: MASAI. I suspect Toronto fans are waiting for the Blue Jays to take the field also eh.
6. "Ditto!": SO AM I. Yup!

11. Qatar's capital: DOHA.

15. Largest members of the dolphin family: ORCAS. They are huge fish. I do not think any are swimming around in the pool at Tampa Bay's Stadium.

16. B's equivalent: C FLAT.

17. Iridescent gem: OPAL.

21. Two after epsilon: ETA. I was never any good at the Greek alphabet. But I know Alpha and Beta.

22. Full Sail offering: ALE. Canada Dry zero sugar Ginger ALE is one of my favorites.

23. "Rats!": DANG. I sometimes use a different word when I miss a ten pin.

30. Bill collection?: WAD. Nice to think about, but only if they are Benjamins.

32. Diva's numbers: SOLOS.

33. Stalls: BUYS TIME. Talk about BUYING TIME? I was watching the match play golf on TV last weekend and it took those guys forever to play.

35. NBA official: REF. They have a rough time in the NCAA Tournament.

37. "I'll skip it": PASS. The REF has to make a quick decision about whether a PASS was okay.

38. Noodle output?: IDEA.

42. Leave speechless: STUN.

44. "Silly me!": OOPS. DANG, I missed another Ten Pin.

45. Discouraging words: NOS.

46. NBC drama with two pronouns in its title: THIS IS US.

48. Brass in parades: TUBAS. I don't remember seeing TUBAS in parades. They are big and heavy and not comfortable to walk down a street two miles or more while wearing a band uniform on a hot summer day.

52. Name that's also a Roman numeral: LIV. Super Bowl LIV was a year or two ago. Liv Tyler is the daughter of Steve Tyler.

57. Dresden denial: NEIN. I was in Germany once and learned this word first.

59. Castle queenside, in chess notation: OOO.

60. "Atonement" author McEwan: IAN.

67. Smoothie berry: ACAI.

68. Traffic cop?: NARCO. Drug traffic. 31. Anti-traffic org.: DEA.

69. More loyal: TRUER. TRUER words were never spoken.

70. Ping-Pong supplies: NETS. The Puzzlemaster Will Shortz is an avid player.


71. Kids: TYKES. I never got a chance to coach high school bowling this year. They are kids but I think they might have to be younger to be called TYKES.

72. Showing one's claws, so to speak: CATTY.

Down:

1. Fuel-efficient bikes: MOPEDS. I remember these. When I was a TYKE, we could rent a 50cc scooter for fun. I think they were Suzukis.
2. Playground rebuttal: ARE TOO. YES I AM!

3. Prescription, to a layperson?: SCRAWL. Hmmm. I don't think mine are SCRAWLED. They just show up in my mailbox on time, and C.C. keeps track.

4. Remote batteries: AAS. Very popular and necessary. We have a drawer full of them.

5. Prefix with metric: ISO.

6. Take to task: SCOLD.

7. Did in: OFFED.

8. Whom Clay became: ALI. Cassius Clay.

9. Fellow: MAN.

10. Wednesday kin: ITT. Proud member of the Addams Family but I cannot remember if ITT was a girl or a boy ??

11. TV explorer with a monkey named Boots: DORA.

12. Hygienist's request: OPEN WIDE. Wife's request - SHUT UP !
13. Can really play: HAS GAME. We'll see how many Major Leaguers HAVE GAME next week.

14. Ctrl-__-Del: ALT. I would stay away from the sequence.

19. Photographer Goldin: NAN.

20. Freezer aisle brand: EDYS. I've been eating Breyer's for dessert. They have no sugar added.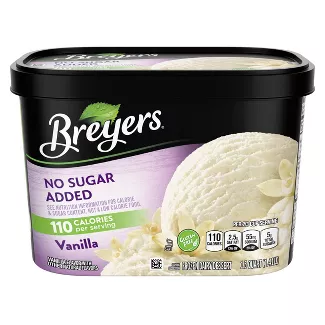 25. Shutout feature: NO RUNS. How many Pitchers will HAVE GAME ??

26. Crossing the pond, say: ASEA. He joined the Navy, to see the world but he only saw the SEA.

27. Pronoun-shaped girders: I BARS.

28. Hurry: RUSH. Speaking of RUSH. We lost Mr. Limbaugh a few weeks ago.

29. Emmy winner Cicely: TYSON.

34. Crying need: TISSUE. Okay if I just call it a Kleenex?

36. Cold coat: FROST. It looks like we Minnesotans might have to wait until November to see our breath outside again.

37. __ Challenge: soft drink promotion: PEPSI. That's my other soft drink, Diet Pepsi next to the zero sugar Ginger Ale.

39. Shake in fear over: QUIVER AT.

40. Series of dates: TOUR.

41. With 66-Down, nest egg option: ROTH. 66. See 41-Down: IRA. I have a regular IRA. I never understood the Roth kind. It seemed to have a lot of ifs, ands and buts.

42. Cardinal letters: STL. Home of the Arch. If you want to take a ride to the top, it takes 45 minutes. I did not go. Instead I visited the Bowling Hall of Fame. I was not in it and I heard that it has been moved to Texas.

43. Metaphor for a treacherous situation: THIN ICE. It's not a metaphor here. We have laws to take ice fishing houses off the lakes by earlier this month.

47. Ain't right?: ISN'T.

49. Lebanon's capital: BEIRUT. Didn't he hit 714 Home Runs for the Yankees?

50. How flatware is usually sold: AS A SET. I always called it silverware, even though it was some other kind of metal.

51. Guard at the gate: SENTRY.

54. Time being: NONCE.

55. "We Got the Beat" group: GO GOS. You cannot fool me. This goes back to the 1970s. Are they still around?

56. Trig. ratio: COS.

58. Goddess with cow's horns: ISIS.

61. Ceiling fixture: FAN. We have one of these but we seldom use it. It can keep you awake.

62. Big bang letters?: TNT. Turner Network Television. It has some classic old movies sometimes. I never knew that Ronnie Howard was in "The Music Man" until I saw it on TNT.

63. Mare's meal: HAY. Mare's eat oats and Does eat oats, and Little Lambs eat Ivy.

64. Really bug: IRK.

65. Consumer protection org.: FTC.

Boomer