Theme: "Outer Limits" - The book-ended letters in each theme entry can follow "outer".

22. It's "gravy" to some Italian Americans: SPAGHETTI SAUCE. Outer space.

41. "Melrose Place" complex: GARDEN APARTMENT. Outer garment.

48. Venus, at times: EVENING STAR. Outer ear.

68. Real estate listing datum: OFFERING PRICE. Outer office. Not familiar with this phrase. Google shows that it's the reception area of an office.
85. Grade school presentation: SHOW AND TELL. Outer shell. Also new to me. Chemistry stuff.

95. Favor asker's lead-in: WOULD YOU BE A DEAR. Outer wear. Similar to outer garment.

116. America's most popular dogs in 2017: BALLPARK FRANKS. Outer Banks.

Ah, I like this concept, so apt. Nice title also.

Book-ending is probably my favorite theme type. Fun to find those phrases and make the grid. Normally you can't intersect the themers as often the circles will cause confusion.


Across:

1. Include so other recipients don't know, briefly: BCC. Great to prevent "Reply All".

4. California neighbor, familiarly: BAJA.

8. Bulk: HEFT.

12. Gloomy: DISMAL.

18. Pleased sigh: AAH. Our winter is almost over. I'll miss stepping into hot bath.

19. Genesis victim: ABEL. The brothers all have four-letter names: Cain, Abel & Seth.
20. Train: TEACH.

21. Painful: ACHING. And 36. Tender spots: SORES. And 91. Responsive to treatment: CURABLE.

25. Tropical vines: LIANAS. Thank god for this Wiki pictures. So many LIANA images are copyrighted. Our blogging team often spend a long time just to hunt down a workable picture.

26. Frau's partner: HERR.

27. Hit one in the trees, maybe: SLICED. Sliced a golf shot to the right. You HOOK to the left.

28. Off course: AFIELD.

30. Bunch of bills: WAD.

32. Somme soul: AME. And 40. Dream, in Dijon: REVE. 83. Martinique et Guadeloupe: ILES. 69. Here, to Henri: ICI.
33. Gothic architecture feature: GABLE.

39. Preserved, in a way: FROZE. In case you missed Bill's Pho recipe. You can freeze the broth.

44. Derelict: REMISS.

46. Fine, lightweight cloth: BATISTE. According to Fabric.com: "It's a lightweight, plain weave fabric, semi-sheer and usually made of cotton or cotton blends, Batiste fabric is appropriate for heirloom sewing, baby clothes, sheer window treatments, lingerie and linings."

47. Obamacare, for short: ACA.

52. With passion: AVIDLY.

55. Mao's successor: DENG. Deng xiaoping. He proposed the One Country, Two Systems for Hong Kong and Macau. We had to hurry back home to listen to the very important speech Deng gave during the Tiananmen Square protest period.

56. Cartoonist Peter: ARNO.

57. AOL alternative: MSN.

60. Events with bulls and barrels: RODEOS.

61. Like desert climates, comparatively: DRIER.

62. Stern with a bow: ISAAC.

64. Bit of statuary: TORSO.

65. Like some pkgs.: PPD. OK, pre-paid.

71. D.C. bigwig: SEN.

72. Classical name of Troy: ILION. Troy's Greek name.

74. Fool: TRICK.

75. Fervently wishes: PRAYS.

76. "For honest men and bonie __": Burns: LASSES.

78. Star Wars initials: SDI. Strategic Defense Initiative.

79. Bar mitzvah staple: HORA.

80. Wells race: ELOI.

84. Tropical Chinese tree: LYCHEE. Best fruit in the world.

88. "I'll take what I can get," in classifieds: OBO. Or Best Offer.

89. Hearing tube: COCHLEA.

94. Foray: SORTIE.

101. Archaeological site: RUINS.

102. Damascus' land: SYRIA.

103. Introduction: PROEM. Have not seen this entry for sometime.

104. '70s extremist gp.: SLA. Symbionese Liberation Army.

105. "The A-Team" actor: MR T.

106. WNBA great Weatherspoon: TERESA. Naismith Basketball Hall of Famer.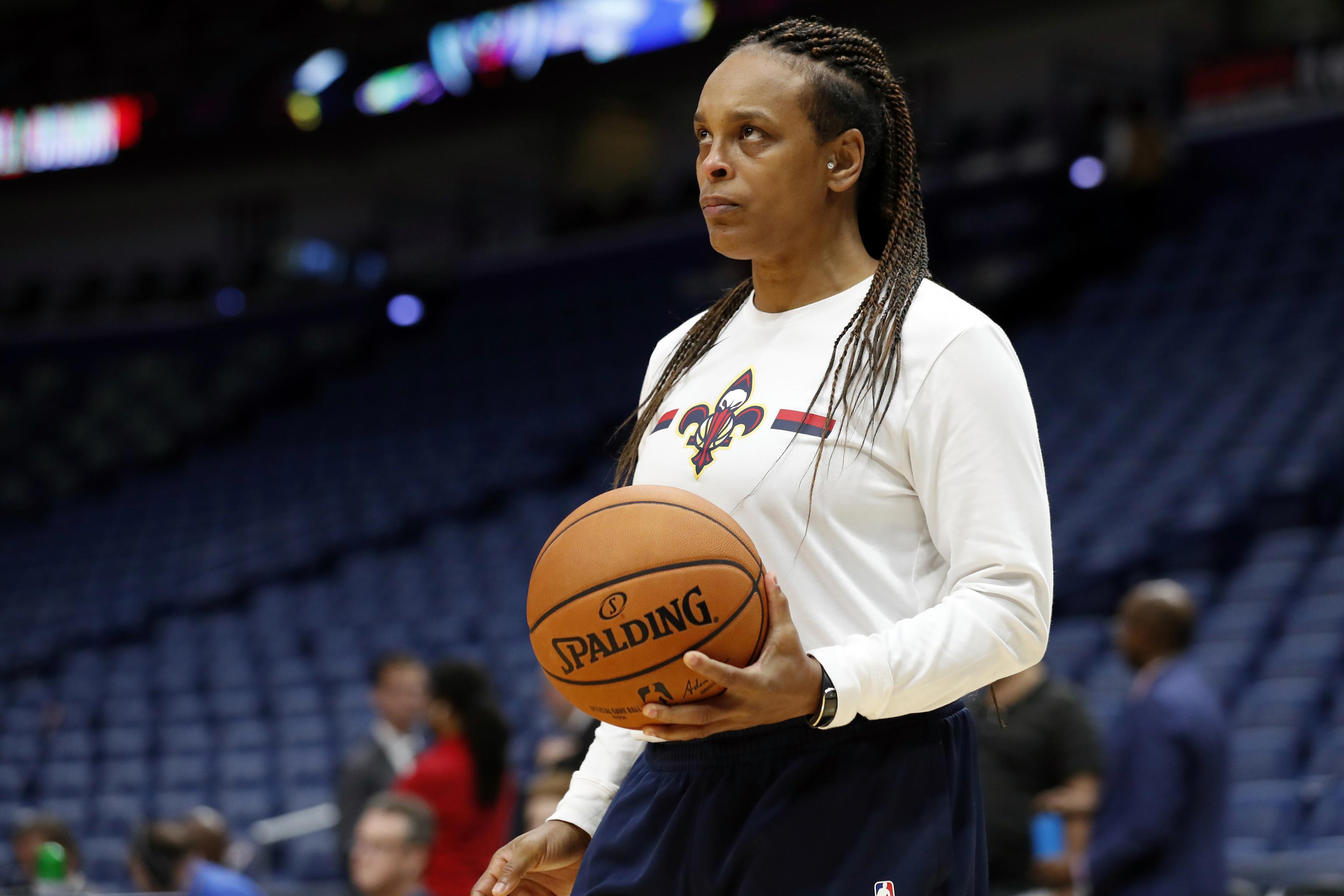 108. Off the wall: INSANE.

111. Playground retort: IS SO.

114. Long battles: SIEGES.

120. Go-ahead: ASSENT.

121. Big cat hybrid: LIGER.

122. Beauty chain with a salon inside each store: ULTA. Girls' heaven! Sephora is amazing also.

123. Black gold: OIL.

124. Assignations: TRYSTS.

125. Ages: ERAS.

126. Coordinate: MESH.

127. GATT successor: WTO.

Down:

1. Big blowout: BASH.
2. Superhero garb: CAPE.

3. Dickens' Mrs. Dilber and Andy Capp's wife Flo: CHARWOMEN. Cleaning lady.

4. "Phooey!": BAH.

5. Fins in registers: ABES.

6. Long-distance traveler's concern: JET LAG.

7. Nissan sedan: ALTIMA.

8. Caps, e.g.: HEADGEAR.

9. Évian water: EAU.

10. TV monitor: FCC.

11. Mont Blanc's range: THE ALPS.

12. Artist who created fashion designs for Schiaparelli: DALI.

13. Most frigid: ICIEST. Surprised to see: 24. "Happy birthday" writer, perhaps: ICER.

14. Hebrew hello ... and goodbye: SHALOM.

15. Some Vulcans, via melds: MIND READERS.

16. Gasteyer of "Mean Girls": ANA.

17. NFLers near centers: LGS. Left guards.

20. "The Waste Land" monogram: TSE.

23. Sampling the smorgasbord: GRAZING.

29. Accomplishment: FEAT.

31. First name in early TV: DESI.

34. Tiny queen: ANT.

35. Ling of "The Crow": BAI. She's from Chengdu, Sichuan. Sadly she ruined her own image.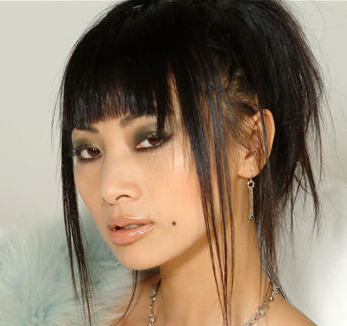 37. Put inside: ENCLOSE.

38. Remains awhile: STAYS ON.

39. One of the Weasley twins: FRED.

42. Corporate alias abbr.: DBA. Doing Business As.

43. Back: REAR.

45. Gobble (up): SNARF.

49. Dirty money: GRIFT.

50. Bad looks: SNEERS.

51. Like the zone between two tropics: TORRID.

53. Many are mailed in: VOTES.

54. Altar avowal: I DO.

57. No __: menu notice: MSG. You can find bags of MSG at Asian store.

58. Plato's "tenth Muse": SAPPHO.

59. Thin: NARROW.

61. Beneficiary: DONEE. One who was donated. Looks strange.

62. Publicity, slangily: INK.

63. "Goodies" singer: CIARA.

65. Resting places in cases: PILLOWS.

66. Magazine with a lagomorph logo: PLAYBOY.

67. Rudeness: DISCOURTESY.

70. Printers' primary colors: CYANS.

73. __Kosh B'gosh: OSH.

77. Cabinet mem.: SECY. Secretary.

80. Ancient region of central Italy: ETRURIA.

81. When tripled, song that begins, "Oh, the weather outside is frightful": LET IT SNOW. Still thick stacks of snow in our yard.

82. Lena of "Chocolat": OLIN.

85. Mariner's measures: SEA MILES.

86. Experienced, as fun: HAD.

87. Quad building: DORM.

90. Word after a drop: OOPS.

92. "Westworld" airer: HBO.

93. "Malcolm X" (1992) director: LEE. Spike Lee.

96. Feudal lords: LIEGES.

97. Lacks the courage to: DAREN'T. I just use DARE NOT.

98. She, in Italy: ESSA.

99. Old-fashioned warning: ALARUM. Alarm.

100. Stick in one's craw: RANKLE.

107. Contractors' figs.: ESTS.

109. Network with regular pledge drives: NPR.

110. Little newts: EFTS.

112. "Laugh-In" segment: SKIT.

113. Munch Museum city: OSLO.

114. Convened: SAT.

115. Leb. neighbor: ISR.

117. Put on TV: AIR.

118. NY airport named for a mayor: LGA.

119. "Go team!": RAH.

C.C.