Title: Don't let this puzzle bug you because it is about a cartoon.
Gary has entered the fray seeking to publish scads of puzzles this year. I had the pleasure to blog two in January on the 15th and the 29th. He has been published in every major venue after his late 2018 debut in the NYT. Today we are faced with the world of Phylum: Arthropoda (all arthropods), Class: Insecta (only the insects). Now if I only had John Lampkin's encyclopedic knowledge and picture library...but I digress. As it turns out, while I have heard of the movie, I never have seen it, Luckily, I do not believe that made the solving any harder. I could try to impress you with the knowledge that there are more than 900 MILLION species of bugs on earth or provide a LINK to a wonderful British bug book (ok I love alliteration) instead it's time to actually talk about the puzzle.
It really does not play like a Friday, with a less than 5 letter per word average, but it is after all a tribute puzzle to the second film from the Disney/Pixar partnership. I have now watched it and am impressed with the theme as I initially thought Gary had taken actual parts of the movie to use. The long non-theme fill - ACCOLADE, ATYPICAL, FORMERLY, MADE NICE, RESTLESS, and TWIST TIE are all very nice. So let's examine the themers.
17A. Nightspot in "A Bug's Life"?: CRICKET CLUB (11). The question mark should have been enough to let me know it was not part of the movie. Marylebone Cricket Club, based at Lord's, developed the modern rules of play and conduct. Some HISTORY.
27A. Purse in "A Bug's Life"?: FLEA BAG (7) A literal clue for a pejorative in America for a very cheap, dirty hotel. It is now a hit British TV show. Fleabag.
37A. Fancy dance in "A Bug's Life"?:
FLY BALL
(7). Some baseball for Boomer and C.C. and some old South and dancing.

50A. Queue in "A Bug's Life"?: BEE LINE (7). By now we yanks have accepted the British queue for line, and while they might fly together I doubt they stand in line together.


58A. Fruity beverage in "A Bug's Life"?: BEETLE JUICE (11). I doubt that beetles or even Beatles would make a fruity juice but it does bring us good old-fashioned puzzle symmetry. We are not talking the Rolling Stones or David Bowie here. I guess I will never learn political correctness to give up on humor.

On to the rest...
Across:

1. Merged thespian union: AFTRA. I am too young to know of this union before the merger on September 17, 1952, when the Television Authority and AFRA (American Federation of Radio Artists) which had been formed big radio stars like Jack Benny, Eddie Cantor, and others, merged to create a new union: the American Federation of Television and Radio Artists. During my off and on work repping musicians and models I have dealt with them. They have now merged with SAG.

6. Stares: GAPES. Not a word I like.

11. Sault __ Marie: STE.
14. Show fear:
COWER
. The etymology from Middle Low German kūren 'lie in wait.'
15. Draw in the air:
AROMA
. Very tricky, a draw meaning something that attracts others.
16. Disadvantage:
CON
.
19. Throw __: RUG. Why is it a small rug; several can be used in a room.

20. Meditation sounds: OMS.

21. "__ Alyscamps": van Gogh work: LES.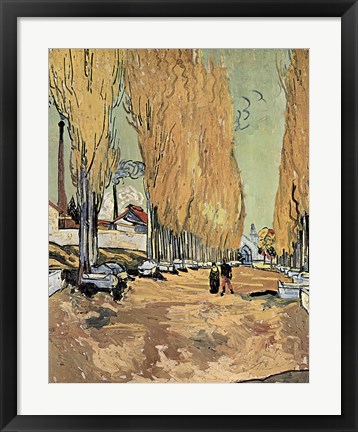 22. Canon competitor:
LEICA
. Cameras before cell phones became so sophisticated.
24. Hang out in the sun:
LET DRY
. Down here it is way of life.
29. "Star Wars" droid:
ARTOO
.
30. Normandy battle town:
ST LO
.
32. "Raising Buchanan" star Auberjonois:
RENE
. The movie seems interesting.
33. Not-so-VIP group:
D-LIST
. We are obsessed with ratings.
34. Garlicky sauces:
AIOLIS
. Very common fill.
36. Private __:
EYE
. My eyes are far from private as so many people are examining them these days.
39. Disfigure:
MAR
.
42. Skeleton's place?:
CLOSET
. But how do you keep them there/
43. Hopping mad:
IRATE
. An Easter clue?
45. Mythological ship:
ARGO
. Oh my, another CSO to me.
48. Recipe info: Abbr.:
AMTS
.
49. Frozen custard chain in 14 states:
ANDY'S
. We have one of these frozen
CUSTARD
businesses in Lakeland, Florida, This is the home of Publix which does not yet offer the product.
52. Swallow:
ACCEPT
. Or spit?
53. Winged, perhaps:
AVIAN
.
54. Down:
EAT
.
56. Zip:
NIL
.
57. Member of the fam:
SIS
.
63. Day before Thanksgiving, e.g.:
EVE
. Day before everything.
64. Woolly, say:
OVINE
. Sheep family; cows bovine.
65. Ancient Peruvians:
INCAS
.
66. Actor Benicio __ Toro:
DEL
. A successful
PUERTO RICAN
actor.
67. Alprazolam brand:
XANAX
. Don't you know all their generic names?
68. Believes:
FEELS
. Meh
Down:
1. Four-star review, e.g.:
ACCOLADE
. Historically from early 17th century: French, from Provençal acolada, literally 'embrace around the neck (when bestowing knighthood)', from Latin ad- 'at, to' + collum 'neck'.
2. At one time:
FORMERLY
.
3. Flexible fastener:
TWIST TIE
.
4. __ hall:
REC
.
5. Ancient sanctuary:
ARK
. Does this mean Noah's Ark or the Ark of the Covenant? We appear to have many religious scholars here now. But not, 7D. Rainbows, say:
ARCS
.
6. Box office take:
GATE
.
8. Party pro:
POL
itician.
9. Earthbound bird:
EMU
. Just not Lemu.
10. Valuable fur:
SABLE
.
VERSUS MINK
.
11. Professional copyist:
SCRIBE
.
12. Colorful bird:
TOUCAN
. Play this game...
13. Occupy:
ENGAGE
.
18. Tarzan player Ron:
ELY
.
23. Good listeners?:
EARS
.
25. They're allowed:
DOS
.
26. Cracking-up letters:
ROTFL
. Rolling on the floor laughing.
27. Fountain orders:
FLOATS
.
28. Veg out:
LOLL
.
30. Bully's reply:
SAYS ME
.
31. Land with yaks:
TIBET
.
35. Like a pelvic artery:
ILIAC
.
38. Advance:
LOAN
.
39. Tried to get along:
MADE NICE
.
40. Irregular:
ATYPICAL
.
41. Fidgety:
RESTLESS
.
42. Tab, e.g.:
COLA
.
44. Org. with an elephant in its logo:
RNC
. Republic National Committee.
45. Put down:
ABASED
.
46. Bring back:
REVIVE
.
47. Dr. Seuss' real last name:
GEISEL
.
THEODORE.
51. Mail collector:
INBOX
.
52. Had a bite:
ATE
.
54. Italian hot spot:
ETNA
.
55. "Jeopardy!" name for 36 years:
ALEX
. RIP.
59. Actress Longoria:
EVA
.
60. German article:
EIN
.
61. Brand "choosy moms choose," in ads:
JIF
.
62. French article: UNE. Deux trois, time to go.

It ain't easy but I made it through another abbreviated write-up. It was a delightful puzzle and blessedly not too difficult. Thank you Gary and all of you, as we count down.
Today my wonderful, beautiful bride Oo was sworn in as an American citizen. She did it on her own