Theme: ON THE RISE (65. Increasing, and a hint to 17- and 40-Across and 11- and 27-Down)- The last words are all synonyms for "pile".

17A. Place for junk: SCRAP HEAP.
40A. U.S. Congress, informally: THE HILL.
11D. Small order of pancakes: SHORT STACK.
27D. Nuclear reactor: ATOMIC PILE.
Boomer here.
Good Monday all! Looks like our buddy Fred decided to describe my collection of baseball cards in our home. I have quite a few complete sets, but along with them comes HEAPS and STACKS and PILES of cards in the garage and basement. Sadly there is no 1952 Mickey Mantle.
Boomer, 8/10/2019

I took a week off from bowling last week and got in 27 holes of that other sport called cow pasture pool. A 9 hole par 28 on Monday went pretty well, but an 18 hole par 72 on Tuesday could have been better. I am back on the lanes again today.
Across:
1. Soothing ointment: BALM. Last Monday was a BALMY 80 degrees in the land of lakes.

5. Criticize harshly: BASH. When I BASH a Titleist it only flies about 125 yards.

9. Deep-voiced singer: BASSO. In the High School Glee Club, 1st Bass was a Baritone, second Bass was just a bass.

14. Great Lake that stretches from New York to Michigan: ERIE. I remain overwhelmed by the enormity of all five of these connected bodies of fresh water.

15. Every 12 mos.: YRLY.

16. Significant __: partner: OTHER. I am saving the Titleists and switching to my OTHER Callaways on advice from my golf instructor, TTP.

19. Genetic twin: CLONE.

20. "Honey, I'm Home" singer Twain: SHANIA.

21. Wagons at midday socials: TEA CARTS. Okay but do not serve people lined up to vote in Georgia.

23. B and B's, e.g.: INNS.

25. Home of twigs: NEST.

26. Did a marathon, say: RAN. "If I ran the Zoo said young Gerald McGrew, I'd make a few changes and here's what I'd do". Dr. Seuss.

28. Relaxation of govt. rules: DEREG. They are really not talking about this on the news channels often. Too much coverage of the trial in Minneapolis. I've already decided on the result.

31. Skip, with "out": SIT. I wish our Twins would SIT out Miguel Sano.

34. Turn loose: LET GO. Or maybe just let him go.

36. Annoys: VEXES.

38. Oft-stubbed digit: TOE.

39. In time gone by: AGO. "A long, long time AGO, I can still remember when the music used to make me smile". American Pie, Don McLean.

42. Enjoyed a meal: ATE. Last Friday was Minnesota Walleye. We forgot Lent was over.

43. Web or nanny follower: CAM.

44. Reef makeup: CORAL.

45. Some youth ctrs.: YMCAS. By the Village People, and make the letters with your arms!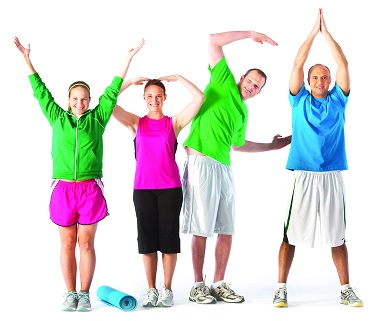 47. Cotton gin inventor Whitney: ELI. I'll bet the Cotton Gin Martinis tasted terrible.

48. Defy authority: REBEL. Johnny Yuma was one. Johnny Cash.

50. Approves: OKS.

51. Dimpled facial feature, perhaps: CHIN. My sister thinks this is C.C.s first name.

54. Game room missile: DART. Popular in bowling center bars.

56. From Tokyo, say: JAPANESE.

60. Overly large: TOO BIG. My baseball card collection.

64. Still in the game: ALIVE.

67. Distance runner: MILER.

68. Prescription amount: DOSE. My DOSE of Xtandi is pretty huge daily.

69. "Enchanted" movie girl played by Anne Hathaway: ELLA. ELLA was my Grandmother's first name.

70. Arterial implant: STENT.

71. Seeks answers: ASKS.

72. Doe or stag: DEER. "Doe, a DEER, a female DEER." The Sound of Music.

Down:
1. "Porgy and __": BESS.

2. Half a McDonald's logo: ARCH. 45 cents for a three course meal a long time ago.

3. Old Italian money: LIRA. Now it's the Euro worth about $1.20 US Dollar.

4. Definition: MEANING.

5. Manually: BY HAND. How I bowl.

6. "__ you comfy?": ARE.

7. Venetian blind piece: SLAT. We have some of these blinds on some windows.

8. Promote big-time: HYPE. Most Major League teams are done HYPing opening days.

9. Italian lawn bowling: BOCCE. My Uncle Gus taught me this game 40 years ago. There is no ten pin to pick up in bocce ball bowling.

10. Book of maps: ATLAS.

12. FedExed, say: SENT. I heard they are making a fortune while this Covid continues.

13. Unrefined minerals: ORES.

18. ATM code: PIN. I think if you knock over 10 of them on the first ball, you get a strike.

22. __-hair pasta: ANGEL. Delicious.

24. Extremely harsh: SEVERE. Winter is over here but some of our Spring days are pretty harsh.

26. Fit for a monarch: REGAL.

29. Get-well program, briefly: REHAB. I'm waiting for my bowling to REHAB.

30. Banished from one's country: EXILED.

32. Greek i's: IOTAS.

33. Golfer's pegs: TEES. I went through a few of these last week.

34. Doily trim: LACE.

35. Needing no Rx: OTC. I have a couple of Over the Counter meds next to my prescriptions.

37. Like a fox, it's said: SLY. I think he was leader of the "Family Stone".

41. Lena who sang "Stormy Weather": HORNE.

46. Took a drive: MOTORED. I put a few miles on the Santa Fe this past week. I think I am over 1500 now. Our Governor has opened a few things, but we still have not visited a restaurant or casino.

49. Wood-shaping machines: LATHES.

52. Place of refuge: HAVEN.

53. Chemically nonreactive: INERT.

55. Fish eggs: ROE. "Fish Eggs v. Wade"?

56. Traffic tie-ups: JAMS. Strawberry is my favorite.

57. Touched down: ALIT.

58. Ginger ale or root beer: SODA. Sugar Free Ginger Ale, YES, Root Beer NO.

59. "The Catch" actress Mireille __: ENOS. ENOS "Country" Slaughter mostly with the Cardinals and played Right Field. Back when I was two.

61. Liver secretion: BILE.

62. Shipwreck site: ISLE. Before Covid locked us down, C.C. and I used to go for a walk around beautiful Lake of the Isles in Minneapolis. If you have not seen or heard about Lake of the Isles, then you never watched the opening song and view of the "Mary Tyler Moore Show".

63. Stick shift choice: GEAR. I remember stick shift cars back in the sixties, I learned to drive on one. But I think they may be obsolete now.

66. "Shame on you!": TSK.

Opening day in St. Louis. Did you see the Graybar sign in front of the Clydesdale's?

Boomer