Theme: "Diamond Jubilee" - Six long theme entries are made up of baseball teams.

23. With 32-Across, stately sailors fearlessly face full-bodied fish?: ROYAL MARINERS.
32. See 23-Across: BRAVE GIANT MARLINS.
52. With 66-Across, public park patrollers faced feathered facsimiles?: NATIONAL RANGERS.
6. See 52-Across: MET TWIN BLUEJAYS.

74. With 92-Across, energetic New Englanders filch furry fledgling felines?: ATHLETIC YANKEES.
92. See 74-Across: PIRATE TIGER CUBS.
109. Dugout denizens: BASEBALL TEAMMATES.
125. Contrived competition ... and what the 109-Across comprise in this puzzle?: FANTASY LEAGUE.
What a great title! I think this is Jerry Miccoli's LAT debut. Congrats, Jerry!
We've seen themes with baseball teams in a non-baseball setting, but none weaved a story as interesting as this one. Plus, look at the F* alliterative clues. Very Agnes.
A few more baseball bonus:

31A. Dodger great Hodges: GIL.
103A. Pitching stat: ERA.
6D. Go deep or go yard: HOMER.
102D. Phillies' div.: NLE. Nation League East.

Across:

1. "Yummy!": DELISH. Yummers from Anon-T and Hahtoolah.

7. "Bein' Green" singer: KERMIT.

13. Best bro: MAIN MAN.

20. Cry from a balcony: O ROMEO. Juliet's balcony.

21. "Whatever works": I'M EASY.

22. Fats Domino's first name: ANTOINE. Other people names we have: 28. Actor Epps: OMAR. 45. DDE opponent: AES. Adlai Ewing Stevenson. 58. Yale founder Yale: ELIHU. 64. "Amazing" magician: RANDI. 87. Eponymous obstetrician Fernand: LAMAZE. 119. Astronaut Shepard: ALAN. 8. Novelist Zola: EMILE. 10. West of Hollywood: MAE. 15. Addams cousin: ITT. 8. Williams of "Happy Days": ANSON. 43. Writer Wiesel: ELIE. 48. Seder prophet: ELIJAH. 54. Emmy-winning portrayer of Gary Walsh in "Veep": TONY HALE.104. "The Joy Luck Club" novelist: AMY TAN.107. W.J. Clinton successor: G W BUSH 114. Polynesian Disney heroine: MOANA. 122. Composer Schifrin: LALO.

25. A, to Morse: DOT DASH.

26. Lots: A TON.

27. Place for un étudiant: ECOLE. And 30. Monsieur's mine: A MOI.

36. It can follow land or sea: SCAPE.

38. Sea eagle: ERN.

39. "__ silly question ... ": ASK A.

40. Made foam: SPUMED.

47. Courtroom art: SKETCH. The Wells Fargo, Shell gas station in our street corner are still boarded up due to the Daunte Wright protests. The ATMs of Wells Fargo were burglarized.

59. Saigon soup: PHO. You can make an easy stock with five-spice powder.

60. Cowboy's catcher: LARIAT.

61. Port abuser, say: WINO.

63. Press: IRON.
70. Hirsute Himalayan: YETI.

72. A, in Austria: EIN.

73. Mosque holy man: IMAM. Also 4. Somali supermodel: IMAN. OK, here's another beautiful supermodel: Imaan Hammam.

82. Scam with spam, say: PHISH.

85. Munich Mrs.: FRAU. 111. Stuttgart starter: SALAT. German for "salad".

86. Texter's "As I see it ... ": IMHO.

89. Title for Tom Jones: SIR.

90. Loses one's head?: BALDS. Ha. Prince Williams was just crowned the sexiest bald man alive. Stanley Tucci fans were not happy.


96. Address: SPEECH.

98. "Livin' Thing" gp.: ELO.

99. Court chroniclers: STENOS.

100. Really long time: AEON.

105. Cell alerts: RINGS.

118. Big-eyed bird: OWL.

120. "Mon __!": DIEU.

121. Super Mario's dinosaur: YOSHI.

122. Garage job: LUBE.

123. Middle East economic center: TEL AVIV. 11. Home of 123-Acr.: ISR.

129. Hurricane warning responder, maybe: EVACUEE.

130. School skipper: TRUANT.

131. Finally: AT LAST.

132. Hunting dogs: SETTERS.

133. Medicinal shrubs: SENNAS.

134. Like some grins: TOOTHY.

Down:

1. Hip-hop tops: DO-RAGS. Just had DO-RAG last Sunday.

2. Steamy: EROTIC.

3. Name associated with Jesuit schools: LOYOLA. Wiki says St. Ignatius Loyola founded the Society of Jesus, which the Jesuits belong.

5. Poivre partner: SEL. Oh have any of you tried acacia honey?

7. Former name of the Mariinsky Ballet: KIROV.

9. Weasel out: RENEGE.

12. Company that makes Ball Park Franks: TYSON. No Tyson plants in Minnesota.

13. Polite titles: MADAMS.

14. Arctic parkas: ANORAKS. Never had one. Boomer got me a nice coat when I arrived here 20 years ago. Workhorse in my wardrobe.

16. Bump-related: NODAL.

17. AmericanAirlines Arena city: MIAMI.
19. Classic sodas: NEHIS.

24. 2010 health law: Abbr.: ACA.

29. NYC subway org.: MTA.

32. "Mind your manners": BE POLITE.

33. Present-day Persia: IRAN.

34. Rare blood type, for short: A NEG.

35. Croupier's tool: RAKE. Saw quite a few Asian croupiers in Las Vegas.

37. Trident-shaped letter: PSI.

41. A, in Argentina: UNA.

42. School closing?: MARM. Schoolmarm.

44. "Darn!": DRAT.

46. In stitches: SEWN.

49. Dessert made with mascarpone cheese: TIRAMISU.

50. Bok __: CHOY. Shanghai bok choy.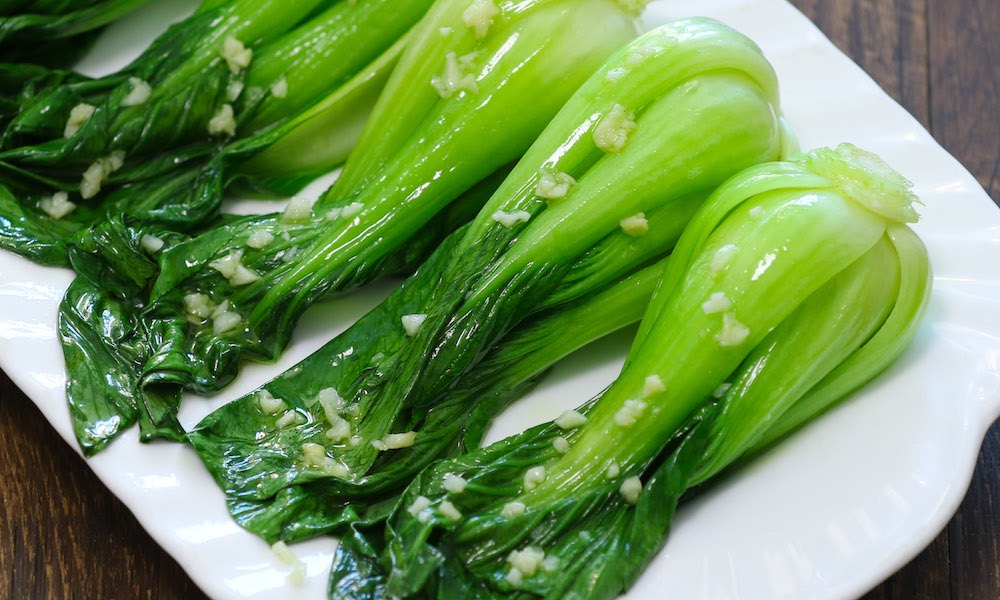 51. Attila's army: HUNS.

52. "All Things Considered" network: NPR.

53. "Eureka!": AHA.

55. Enjoying crumpets, maybe: AT TEA. Mentioned to you before that Cantonese, esp retirees, like to "yum cha", literally "drinking tea". They share dim sum items and tea with their friends/family.

56. Kid: RIB.

57. NBC show since 1975: SNL.

62. "Certainement!": OUI.

65. Fool: DELUDE.

67. Pitching stat: WIN.

68. Trimming tape: INKLE. Learning moment for me.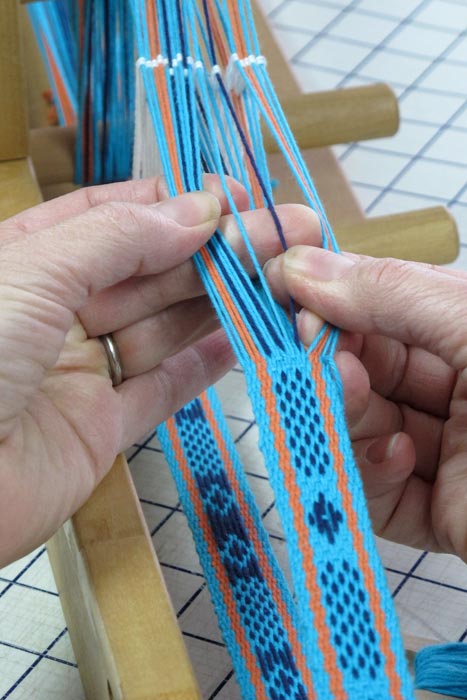 69. Large penguins: EMPERORS.

71. "Lord, is __?": IT I.

74. Andrews and Edwards: Abbr.: AFBS.

75. Subtle stratagem: TRAP.

76. Diminutive devil: IMP.

77. Greek X: CHI. Means "breath" in Chinese. Tai chi.

78. Time long past: YORE.

79. Grub: EATS.

80. Send out: EMIT.

81. Stuffing stuff: SAGE.

83. Member of the fam: SIB.

84. Time sheet abbr.: HRS.

88. Buddhist discipline: ZEN. That character on the upper left means "Zen".

91. Sign of healing: SCAB.

93. Protected, at sea: ALEE.

94. Afghanistan's __ Bora: TORA.

95. Show with Miami and NY spin-offs: CSI.

97. More intoxicating: HEADIER.

101. Martini garnishes: OLIVES.

106. Main Milky Way makeup: NOUGAT. Great clue.

108. Wintry, in a way: SLEETY.

109. Creepy film motel: BATES.
110. Motrin alternative: ALEVE. Finally got my first Pfizer shot at the VA last Wednesday. My left arm was a little sore and then itchy for a couple of days. No other side effects. Sorry for your woes, Anon-T. Also hope TTP's ordeal ends soon.


112. Pass: ENACT.

113. Clumps: TUFTS.

115. Aides: Abbr.: ASSTS.

116. Prayer possessive: THY.

117. Red Sea resort: EILAT. Regular in our old Tribune Media Daily days.

124. Saturn SUV: VUE.

126. Exist: ARE.

127. Sister: NUN.

128. DDE's WWII command: ETO.
C.C.