Title: Bite the bullet, it's over
Today we have a strong moralistic puzzle from Jeffrey that uses his writing mentor, Will Shakespeare, as the inspiration for this self-contained sermon. After Macbeth kills King Duncan for his wife, she tries to soothe him with, "Things without all remedy Should be without regard: what's done, is done." This is never as easy to do as to say, but JW comes up with a theme that fell into place (I would guess) when he realized that -what's done is done- is exactly 15 letters long. That has occurred to a few other constructors, but none used Jeffrey's approach. Where we get to appreciate his unique style is gridding this as a 15x16 puzzle, a tall order by any measure. You may not notice at first but look again. This choice allows him to insert 4 great fill BLOW A FUSE, HEARTACHE, MANIFESTO, and ON HIS BACK. To me, it elevates the whole experience.
The themers:
17A. "Take my advice: no use crying over spilled milk ... ": WHAT'S DONE IS DONE (15). Especially if you have a cat or dog that will happily lap it up.
34A. With 36-Across, "There's no going back ... ": YOU CANT (7). 36A. See 34-Across: CHANGE THE PAST (13). The eternal question of the space-time continuum.
48A. "Put everything behind you ... ": FORGET ABOUT IT (13). Said with an accent and feeling, an anthem for mobsters.
61A. "And look ahead.": IT'S TIME TO MOVE ON (15). Which thoughtfully is the perfect segue to discussing the rest of the puzzle. Let us repair to the minutia.
Across:
1. Honshu drama:
NOH
. Kan'ami and his son Zeami started this
ART FORM
in the 14th century.
4. Words before a recap:
AS I SAID
. Very often by bosses, teachers, and parents to those they control.
11. Audi rival:
BMW
. We have many cars lately.
14. Boise-to-Billings dir.:
ENE
. Standard-fill for a puzzle, but who really cares.
15. "Raging Bull" boxer:
LAMOTTA
. He was a brawler who fought the best and won half of the time.
16. Infamous Vietnam War site, My __:
LAI
. If you can bear the ignominy, the horror, and the pictures. The
LINK
.
20. Compact part:
MIRROR
. It was the key to the Guardian solving a mystery on the
LIBRARIANS
.



21. Greet warmly: SHOW IN. I guess this depends on how effusively you greet your guest.

22. Spumante source: ASTI. The bubbly faux champagne region in Italy. Moe can provide much more information.

23. PC core: CPU.

26. Spot to get a bite on the street: CAFE. Especially if there are many mosquitoes around.

27. Rockets' org.: NBA.

28. Low cloud: STRATUS. Didn't I do clouds last week?

32. Two-__: half-price opportunity: FER. Here we do the BOGO.

33. Pouch: SAC. Very important in the insect world,

35. Ship letters: USS. United States Ship (abbreviated as USS or U.S.S.) is a ship prefix used to identify a commissioned ship of the United States Navy and applies to a ship only while it is in commission.

39. Brewery vessel: KEG. Not to be confused with vestal.

40. Celestial feline: LEO. We have one of our own, welcome.
41. Snoots put them on:
AIRS
. Nice clue/fill- to give oneself airs: to assume an unnatural or affected manner, esp. an unjustified air of superiority. 1701 T. Baker Humour of Age ii. 29
45. Other, in Oaxaca:
OTRO
. Or otra?
53. Sigma follower:
TAU
. Learn the alphabet for Greek? You need many alphabets and more to communicate.
LINK.
54. Shorebirds related to stilts:
AVOCETS
.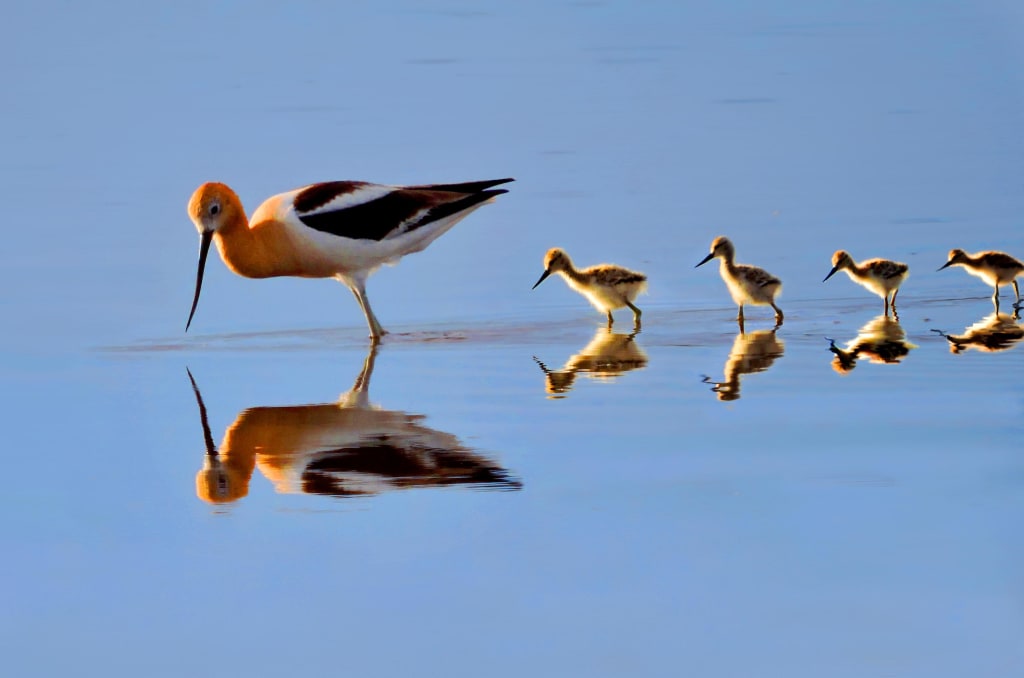 55. Crux:
NUB
.

57. Cards: WITS.

59. Up on the latest: AWARE.

60. Sax type: ALTO.

64. Force featured on "Bosch," for short: THE LAPD. Los Angeles Police Department is home to many shows. I am not sure if this is JW's clue but with all the programs over the years featuring the LAPD, for me, this would be the most obscure.
65. "So close!": NICE TRY.

66. Oodles: TONS.

67. They often take turns: CARS. This is such a blatantly clever and misleading clue that it has to be Jeffrey's. IMO it is so good, that I can't think of anything to say in response. So the challenge is readers: discuss the clue/fill using comparable wit and brevity.

Down:

1. __ Own Organics: NEWMAN'S. Paul, may he rest in peace.

2. Where "The Man With the Hoe" carried the world, in an Edwin Markham poem: ON HIS BACK. Never heard of the Poem or the Poet but the "ON" was enough for me to fill in.
The Man With the Hoe
3. Great sadness:
HEARTACHE
. I don't do dinosaurs... heartache; agony, bitterness, despair, grief, heartbreak, misery, pang. sadness, suffering, torment, affliction, dejection, depression, despondency, distress, dolor, hurting, remorse, torture, etc. I do rely on 28D. Roget entry: Abbr.:
SYN
onym.
4. Plus:
ALSO
.
5. Iraq's __ City:
SADR
. Some recent
HISTORY
.
6. Brief "I think":
IMO
. In My Opinion
7. Oceanus, to Gaia:
SON
. So many myths, so many
THEORIES
.
8. Snacked:
ATE
.
9. "How sweet __!":
IT IS
.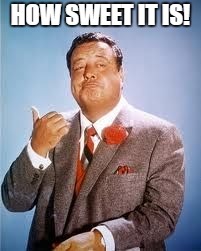 10. Sprint:
DASH
.
11. Lose it:
BLOW A FUSE
. The expression blow a fuse came into use in the early twentieth century and is related to the use of electricity in the average home. A fuse protects an electrical item from a sudden surge of electricity that may start a fire.
12. Public policy declaration:
MANIFESTO
. This is a statement of policy and aims, usually in writing, especially one issued before an election by a political party or candidate.
13. Cookout fare:
WIENERS
. Oddly this nickname for sausages in a bun came from the image of dachshunds.
18. One less than tetra-:
TRI
. 4 to 3.
19. OB or ENT:
DOC
. Obstetrician and Ear Nose and Throat.
23. Rock's Mötley __:
CRUE
. A very successful 80's band that
AXE
toured with during the 80s before one of the band's guitarists got killed in a car accident.
24. Formal agreement:
PACT
.
25. Four Corners state:
UTAH
. Naturally, there are
FOUR
of them
29. Dress, with "up":
TOG
.
30. Le Monde article:
UNE
. Just French.
31. Auto additive with a red oval logo:
STP
. Andy Granatelli and Mario Andretti
37. Seaweed product:
AGAR
. The
SCIENCE
.
38. Quite often:
A LOT
.
42. Supermarket chain with a red oval logo:
IGA
. It did not start out that way. 1960 version...
43. Overhauls:
REVAMPS
.
44. Put away:
STOWED
.
45. Titania's husband:
OBERON
. A tiny bit of Will Shakespeare.
46. Serving as a symbol:
TOTEMIC
. Totem is a fun word, making it an adjective is...creative?

47. Fin. neighbor: RUS. Finland and Russia.
48. Loyalty:
FAITH
.
49. Start:
OUTSET
.
50. "Human beings ... may hide their feelings, but __ does not": Hemingway:
A CAT
. This is such a wonderful quotation and so apt here where we have our coterie of cat connoisseurs like HG. I can visualize Lily agreeing.
51. Fjords, e.g.:
INLETS
. Back to Scandanavia.
52. Teach privately:
TUTOR
.
53. Foolish sort:
TWIT
.
56. Superskinny:
BONY
. My choice...
58. Battle of Normandy town:
STLO
. This has appeared hundreds of times in the major puzzles since it was first used in 1953, including last Friday.
60. Claim:
AVER
. Law word, silly.
62. Actor McKellen:
IAN
. A wonderful actor and best friends with another...
63. Andean root vegetable:
OCA
. Don't you want to learn to
GROW THEM
?
I keep thinking I can see an image here, but then I can't see much. If you have a thought share it, please. Thank you, Jeffrey, and all who have been on this road that C.C. built. Your words are the paving that made this last. Thank you, Moe for letting me be the caddy again this week for our number one (?) setter.