Theme: SEWED UP (40. Fixed, like the ends of the answers to starred clues) - The last words are all wardrobe malfunctions.
17A. *Fruity ice cream treat:
BANANA
SPLIT
63A. *Knock one out of the park:
HIT A HOME
RUN
11D. *Place for rural anglers:
FISHING
HOLE
25D. *Won 10 in a row, say:
WENT ON A
TEAR
Boomer here.
When I saw SPLIT, I thought about bowling, but then when I saw HOLE of course then I was thinking of tee to green. Not sure if I mentioned but I am starting complimentary golf advice for veterans for seven weeks at the PGA Superstore in Minnesota. When I say "complimentary" I mean that I do not have to pay. I am sure no one will compliment my swing. Now on to the show on our new Microsoft 5050 keyboard. On our old one, C.C. rubbed off all the white letters with her fast fingers.
Across:
1. Seminary book: BIBLE.
6. E-cigarette output: VAPOR. I used to smoke cigs, but I quit 19 years ago. I never tried vaping, but it has bad reviews now.
11. Media-monitoring org.: FCC. I suppose it monitors MSNBC more than FOX.
14. __-proof: easy to operate: IDIOT. I hope the PGA can lend me some IDIOT- proof clubs.
15. How the cheese stands, in a kids' song: ALONE. Hi Oh the dairy Oh
16. "__ be in touch!": I'LL.
19. Be litigious: SUE.
20. Grandstand group: FANS. Sounds like the Coronavirus might have something to say about grandstand occupants.
21. Cough syrup, e.g.: SOOTHER. I use sugar-free drops. Some of the syrups contain alcohol which does not cooperate well with my drugs.
23. Chad or Rob of movies: LOWE. LOWE's is a huge competitor of Home Depot. We have both stores all over Minneapolis and St. Paul and suburbs.
26. Practical joke: GAG. I am a humorist, but I never play practical jokes.
28. Lacking a downside: NO RISK. Not true of the recent Dow index.
29. Immobile: INERT.
31. Chafing result: RAW SKIN. Not the Washington Football team.
33. Smart set member: MENSAN.
35. "Great Leap Forward" Chinese leader: MAO. I wonder how he might have handled the Corona problem.
36. Storybook fiend: OGRE.
39. Upside-down sleeper: BAT. They claim that these guys started the coronavirus infection.
43. Put a jinx on: HEX.
44. Messy roomie: SLOB. Stupid liable oversized BATS!!
46. Nourished: FED. This would maybe be your friend on April 15, or maybe not.
47. House speaker Nancy: PELOSI. San Francisco resident. My sisters live in her district.
49. Luggage tie-on: NAME TAG. We do not tie ours on. Our luggage has a clear pocket for IDs.
52. Shops with slicers: DELIS.
53. Gondolier, e.g.: BOATER. We have many many boaters in our state of 10,000 lakes. They are all in dry dock right now, waiting for the Spring thaw.
55. Deviate from a course, at sea: YAW.
57. MASH shelter: TENT. "The game of life is hard to play, you're going to lose it anyway." I really liked the movie, not so much the TV show, mainly because the reruns are on about 6 hours every day and I think I've seen them all at least five times.
58. Declares to be true: ATTESTS. "The whole truth and nothing but the truth".
60. Carpentry wedge: SHIM.
62. Nautical pronoun: SHE. I thought it was just a female pronoun.
68. Afternoon social: TEA. C.C. is the TEA expert in our house. I drink that other brown stuff that keeps you awake.
69. Chopin piece: ETUDE.
70. Marble mineral: AGATE. I had a leather bag and it held aggies, peeries, and steelies.
71. Write "mispell," say: ERR. Spring training is with us ERRS are spelled ERRORS.
72. "Jurassic Park" critters, briefly: DINOS.
73. Well-known: NOTED.
Down:
1. Highchair wear: BIB.
2. Wash. neighbor: IDA. "IDA, sweet as apple cider".
3. TSA checkpoint container: BIN. We did not have a lot of fun with the TSA on our recent trip.
4. Shoes sans laces: LOAFERS. When I was a kid, we used to slide shiny pennies in them.
5. Sicilian volcano: ETNA.
6. Seven Sisters college: VASSAR.
7. Tyrolean peak: ALP.
8. C-SPAN figures, informally: POLS. I usually watch MSNBC.
9. French crockful with a cheesy crust: ONION SOUP. I never saw it with a cheesy crust. In fact we used to take an envelope of onion soup, mix it with sour cream and make chip dip.
10. Captured back: RETOOK.
12. Crossword hints: CLUES. Interesting to find that clue and answer in a crossword puzzle. Thank you, Fred!!
Fred Piscop
13. Checkout worker: CLERK.
18. "Life of Pi" director Lee: ANG.
22. Common jazz combo: TRIO. Not fond of Jazz. My favorites, as you probably know, are Chad Mitchell and Kingston.
23. Tree branches: LIMBS. We have quite a few lying in the snow in our backyard. Winter takes its toll on trees.
24. Shaq of NBA fame: O'NEAL. He was something else, for sure.
27. 2/2/20, for Super Bowl LIV: GAME DAY. I did not watch the halftime show.
30. Many coll. lab instructors: TAS. Teaching Assistants.
32. Roll of bills: WAD. No, I have a collection of money clips. I do not need them often but I never have a WAD.
34. Egyptian queen in Tut's time: NEFERTITI. Sounds like a question on "Jeopardy".
37. Amber, for one: RESIN. The stuff they rub into baseballs is ROSIN. And it's not amber.
38. Be: EXIST.
41. Like fresh nail polish: WET. Like our roads and sidewalks in yesterday's 62 degree weather.
42. __ XING: crosswalk sign: PED.
45. Restrain, as one's breath: BATE.
48. Captive's plea: LET ME GO. We may hear this from a relief pitcher also.
50. Worked together perfectly: MESHED.
51. Serious cuts: GASHES.
53. Keep moist, as turkey: BASTE. We only have turkey on Thanksgiving. Too much of a hassle. On Christmas it's ham.
54. [none of the above]: OTHER. "Love and Marriage - you can't have one without the other".
56. Grinch victim: WHO. "Horton Hears a Who". I met Dr. Suess when I was two years old. Of course I don't remember but he gave me two books that I kept on the shelf for some time. "If I ran the Zoo" and "Bartholomew and the Oobleck"
59. Zap with a Taser: STUN.
61. Somali-born model: IMAN.
64. Pointless bother: ADO. Much ADO about nothing.
65. Squeal on the mob: RAT. I don't think James Cagney ever said "You Dirty RAT" but people think he said it.
66. Rugged vehicle, for short: UTE. Someone from Salt Late City ??
67. "Game of Thrones" patriarch Stark: NED.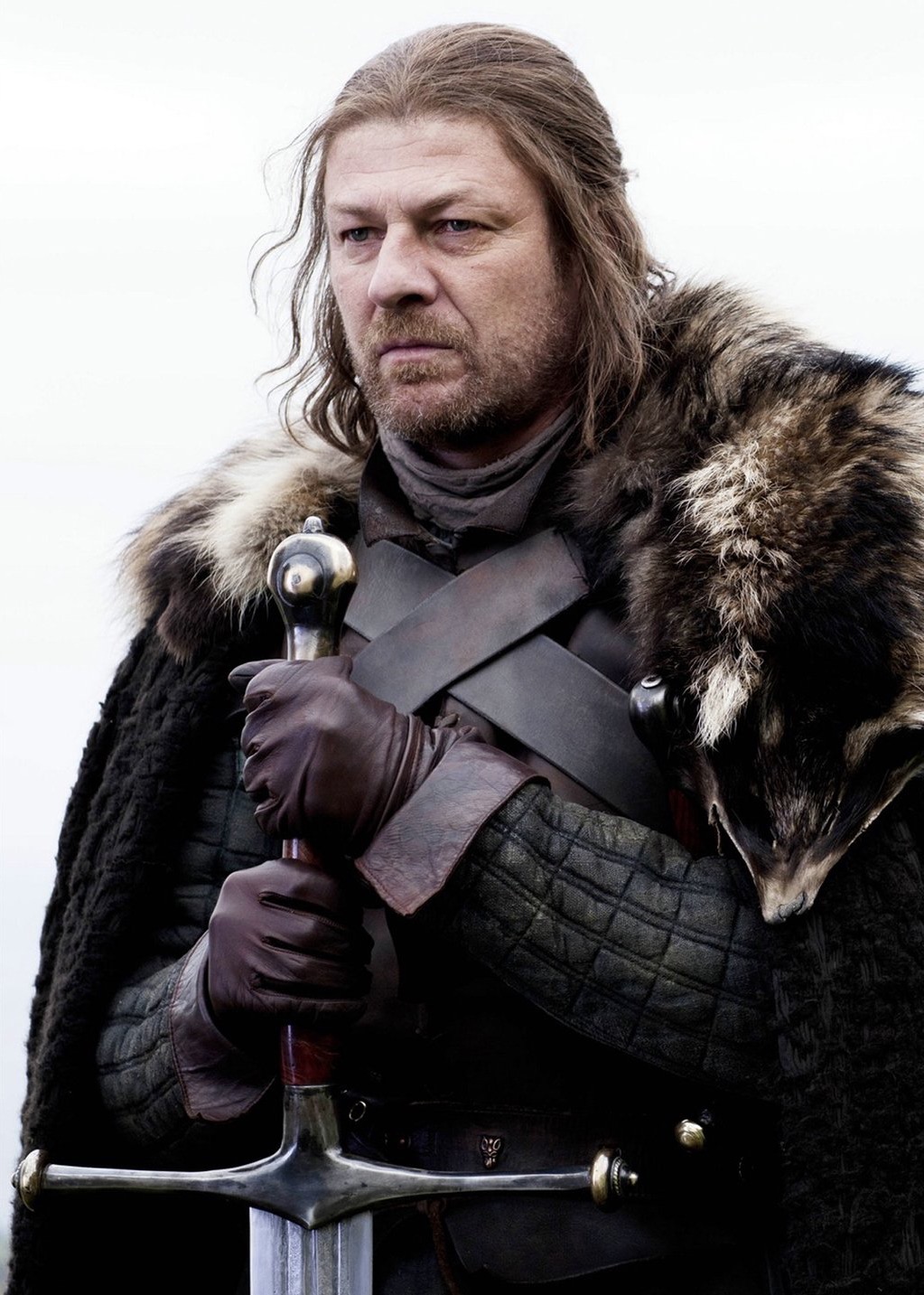 Boomer